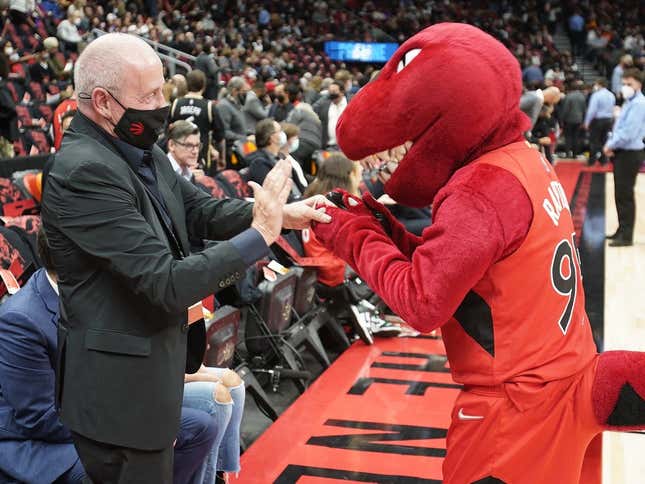 Maple Leaf Sports & Entertainment chairman Larry Tanenbaum is planning on selling a share of his holdings in the company to OMERS at a record-breaking enterprise value of over $8 billion, Sportico reported Wednesday.
How running an NFL team is like running a restaurant | Chef Emeril Lagasse
Tanenbaum owns 25 percent of MLSE, whose assets include the Toronto Raptors of the NBA, Toronto Maple Leafs of the NHL and Toronto FC of MLS. Should Tanenbaum choose to give up his share, it would mark the highest valuation for a sale of sports teams
Rogers Communications and Bell Canada control the remaining 75 percent of MLSE and has the right of first refusal when it comes to purchasing any shares in the company, meaning they can first enter any type of business negotiations with a third party. The NBA and NHL also would still need to approve the deal.
OMERS is a pension plan for over half-a-million municipal employees in Ontario. At the end of 2022, NBA owners voted to permit franchises to take investments from endowments, pension funds and sovereign wealth. Tanenbaum, who is also the chairman of the NBA Board of Governors, was one of the league owners who supported the vote.
The NHL is expected to follow in the NBA's footsteps when it comes to allowing those types of investments.
In 2022, Sportico had the Raptors valued at $3.34 billion, while the Leafs were the NHL's most valuable team at $2.12 million. Toronto FC were worth $705 million.
OMERS had $92 billion in assets at the end of last year, making one of Canada's largest pension plans.
--Field Level Media