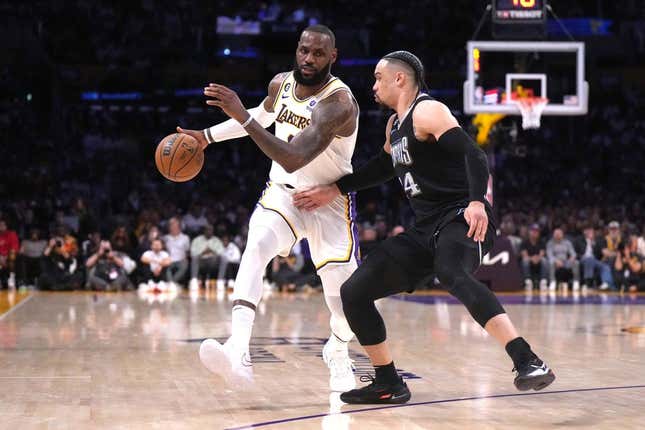 The NBA won't take any further disciplinary action against Memphis Grizzlies forward Dillon Brooks after his hit to the groin area of Los Angeles Lakers star LeBron James, ESPN reported Sunday
Bass' ERA stinks, but not compared to who he is off the mound | Worst of the Week Countdown
In Saturday night's Game 3 of the first round of the Western Conference playoffs, Brooks was ejected following a flagrant 2 foul after delivering the hit 17 seconds into the second half.
James writhed in pain on the floor after the contact. The officiating crew reviewed the play, which occurred in the backcourt, before determining it met the criteria for a flagrant 2, which comes with an automatic ejection.
ESPN reported league officials reviewed the footage of the flagrant 2 foul and decided not to suspend Brooks.
The Lakers won the game 111-101 to take a 2-1 series lead. James scored 25 points
Brooks, 27, had a tough outing Saturday from the outset. He scored seven points on 3-of-13 in the first half.
The incident in Game 3 came three nights after Brooks ripped the 38-year-old James, calling the NBA's all-time leading scorer "old" and saying his level of play has dropped.
James declined to state whether he thought Brooks should be suspended after the game.
"I'm not a part of that committee," he said in an on-court interview with Spectrum SportsNet. "If he's in the lineup, out of the lineup, we've got to prepare no matter what."
Brooks had 18 technical fouls in the regular season, the most in the NBA. Over the league limit for technicals, he was suspended one game without pay when he hit No. 18.
--Field Level Media