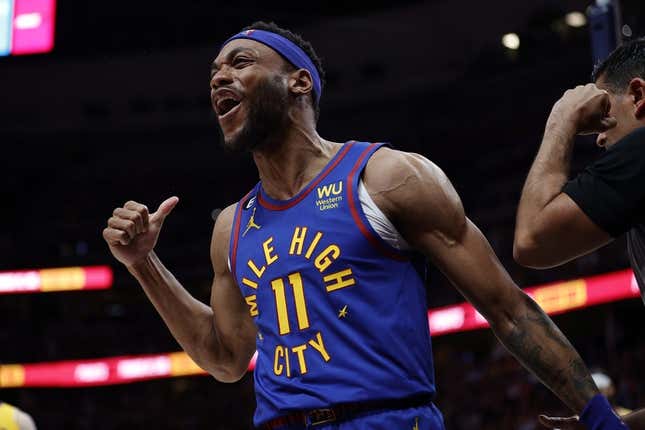 The Denver Nuggets might have to defend their NBA championship without breakout playoff star Bruce Brown
How running an NFL team is like running a restaurant | Chef Emeril Lagasse
The 26-year-old guard/forward is declining his $6.8 million player option for 2023-24 to enter free agency, The Athletic reported Wednesday.
Brown averaged 12.0 points, 4.0 rebounds, 1.9 assists and 1.1 steals in 26.5 minutes off the bench in 20 playoff games as the Nuggets secured the franchise's first title
He averaged 11.5 points, 4.1 rebounds and 3.4 assists in 80 games (31 starts) during the regular season, his first with Denver.
Last week, the 6-foot-4 Brown told the Denver Post he would prefer to negotiate a new deal with the Nuggets
"I want to stay," Brown said. "... It's a perfect fit. And money is not everything. The money will come. So I'm not worried about that right now."
A second-round pick by Detroit in 2018, Brown has career averages of 8.5 points, 4.2 rebounds and 2.4 assists in 349 games (212 starts) with the Pistons (2018-20), Brooklyn Nets (2020-22) and Nuggets
--Field Level Media