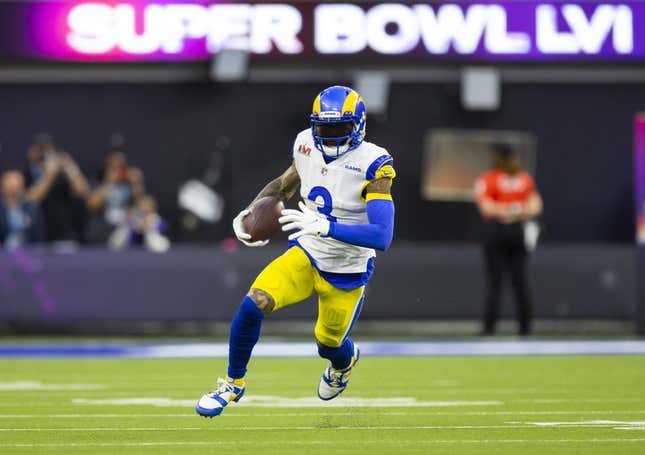 Odell Beckham Jr. is heading east to undergo a physical exam and meet with the New York Jets, NFL Network reported Saturday
Air Jordans are more American than McDonald's French fries | Deon Cole's Ultimate Sports Fantasy
The wide receiver and Jets officials plan to discuss just what Beckham's role would be in a new-look offense in New York, per the report
In the Jets' dreams, they would add Beckham to an offense led by quarterback Aaron Rodgers. Trade talks between the Jets and Green Bay Packers for Rodgers remain ongoing, and general manager Joe Douglas said at a fan event in New York on Friday that he doesn't doubt his team will acquire the four-time NFL Most Valuable Player
"He's gonna be here," Douglas said about Rodgers to the delight of the fans.
Beckham, 30, spent his first five NFL seasons with the Giants (2014-18), recording 390 catches for 5,476 yards and 44 touchdowns. He was named to the Pro Bowl in 2014, 2015 and 2016.
He spent two-plus seasons with the Cleveland Browns and part of another with the Rams before tearing his left ACL during Los Angeles' Super Bowl LVI win against the Cincinnati Bengals on Feb. 13, 2022. Beckham sat out all of the 2022 season as a result.
Beckham has 531 catches for 7,367 yards and 56 touchdowns in 96 career games (91 starts). He exceeded 1,000 receiving yards in five of his first six seasons.
--Field Level Media