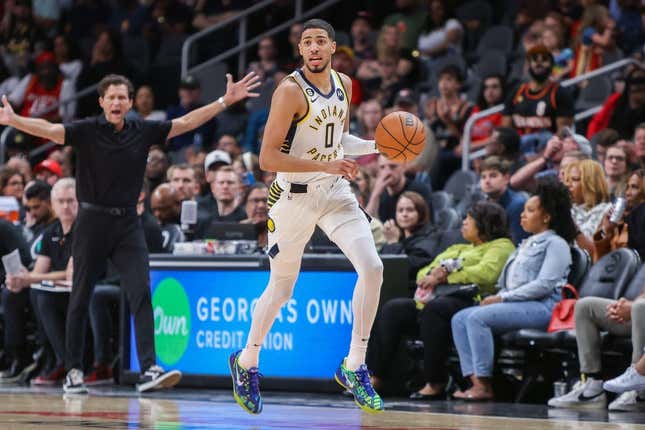 Guard Tyrese Haliburton landed a five-year maximum extension from the Indiana Pacers, with the contract due to pay him as much as $260 million, his agents told ESPN late Friday night
How running an NFL team is like running a restaurant | Chef Emeril Lagasse
Contract agreements with free agents become official July 6, per NBA rules.
According to Yahoo Sports, after Haliburton makes $5.8 million in the 2023-24 season to complete his rookie contract, the extension will kick in. The new deal would reach its top value if Haliburton makes All-NBA next season -- something he has yet to do.
The 23-year-old Iowa State product was an All-Star for the first time last season, when he averaged career highs of 20.7 points and 10.4 assists per game while adding 3.7 rebounds and 1.6 steals.
A first-round pick (12th overall) by Sacramento in the 2020 draft, Haliburton played 1 1/2 seasons for the Kings. He was dealt to the Pacers in the February 2022 deal that sent Domantas Sabonis to Sacramento
In 191 career NBA games (153 starts), Haliburton has averages of 16.2 points, 8.0 assists, 3.6 rebounds and 1.6 steals.
--Field Level Media