After a long-ass interview with Raider brass—his second—recently fired Broncos DC Jack Del Rio is reportedly closing in on officially getting the job. According to ESPN's Chris Mortensen, the deal will be announced as early as today.
Del Rio has been considered the favorite for the job, with interim coach Tony Sparano the only other serious candidate. Yesterday, Del Rio spent more than four hours meeting with owner Mark Davis, GM Reggie McKenzie, and former coach John Madden(!), but no agreement was finalized.
Afterward, Davis went to Hooters:
Del Rio was the Jaguars head coach from 2003 to 2011, leading the Jaguars to two playoff appearances in those nine seasons. But nothing will top the Ax Incident from his first year:
When rookie coach Jack Del Rio placed a stump of oak and an ax in the Jacksonville Jaguars locker room a few weeks ago as a motivational technique, symbolic of his theme to "keep choppin' wood," it was viewed as a sophomoric technique by some veterans.
Now the move is likely to be regarded as a huge mistake.

The Jaguars on Thursday lost Pro Bowl punter Chris Hanson for an undetermined amount of time — ESPN.com has learned that he will be sidelined 4-6 weeks [Ed note: he would miss the rest of the season] — when the fourth-year veteran was accidentally gashed on his right (non-kicking foot) while wielding the ax.

Hanson, 26, was taken to a local hospital for what Del Rio before practice termed "a gash of some sort." As it turned out, the injury was severe enough to require surgery.

[...]

[Said Del Rio: "I'll find another slogan. The message was understood. The thing was on its way out soon, but not soon enough. It was symbolic more than anything else."]
G/O Media may get a commission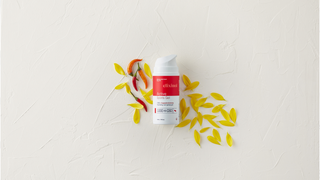 Good luck to everyone in Oakland.