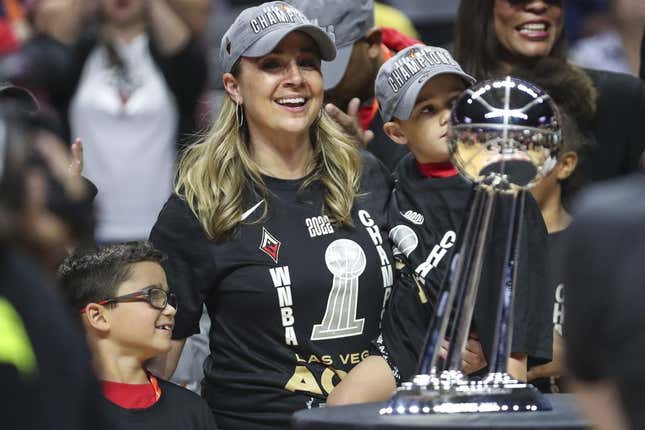 The Toronto Raptors have secured permission to interview Las Vegas Aces coach Becky Hammon in their search for a new head coach, ESPN reported
Are the Oakland A's a failed state? | Agree to Disagree
Hammon, who led the Aces to a WNBA title in her first season in 2022, previously spent eight seasons as an assistant coach with the San Antonio Spurs.
The Raptors parted ways with Nick Nurse last week after five seasons. He led Toronto to an NBA championship in 2018-19 but finished with a 41-41 record this season, missing the playoffs for the second time in three years
Toronto is embarking on a broad search and also has received permission to interview several top NBA assistants, including Golden State's Kenny Atkinson, Milwaukee's Charles Lee, Phoenix's Kevin Young, San Antonio's Mitch Johnson, Sacramento's Jordi Fernandez, Memphis' Darko Rajakovic and Miami's Chris Quinn, according to ESPN.
"This is an opportunity for us to reset, to refocus, to put into place the personnel and the players who will help us reach our goal of winning our next championship," Toronto president of basketball operations Masai Ujiri said last week after letting Nurse go.
The Raptors also are expected to interview current assistant Adrian Griffin
Hammon, 46, was a six-time WNBA All-Star and a member of the WNBA's 25th Anniversary Team in 2021. She was voted Coach of the Year last season after guiding the Aces to a 26-10 record in the regular season.
--Field Level Media