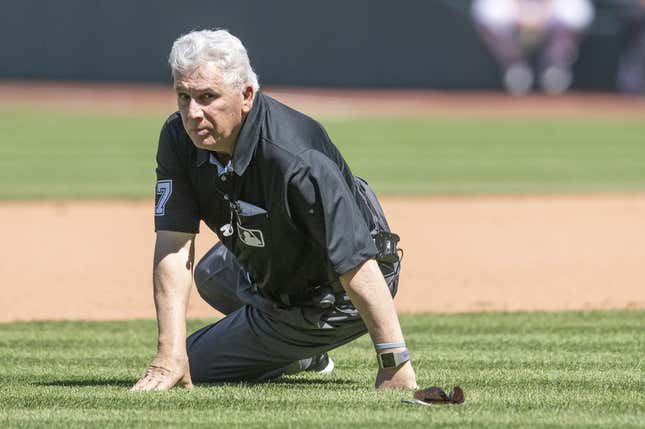 Veteran umpire Larry Vanover was reportedly released from the hospital on Friday, two days after betting hit in the head by a baseball during a game between the Cleveland Guardians and New York Yankees.
Bass' ERA stinks, but not compared to who he is off the mound | Worst of the Week Countdown
Vanover, 67, spent two nights at the Cleveland Clinic before being released. It is unclear when he will return to action as he must clear Major League Baseball's medical protocols.
Vanover was hit in the top of the fifth inning of Wednesday's game. Guardians shortstop Andres Gimenez was trying to make a relay throw home from short center field after a hit by Yankees catcher Kyle Higashioka, but his throw hit Vanover and caromed away.
Vanover was knocked to the ground but he bounced up after a few seconds. Vanover was between the pitcher's mound and the second base bag when he was hit. He was attended to by trainers and walked off under his own power.
The game continued with a three-ump crew. Vanover is in his 33rd season.
Fellow umpire Chris Guccione, working home plate in the game, said Vanover had "a pretty good-sized knot" on his head after the game.
--Field Level Media