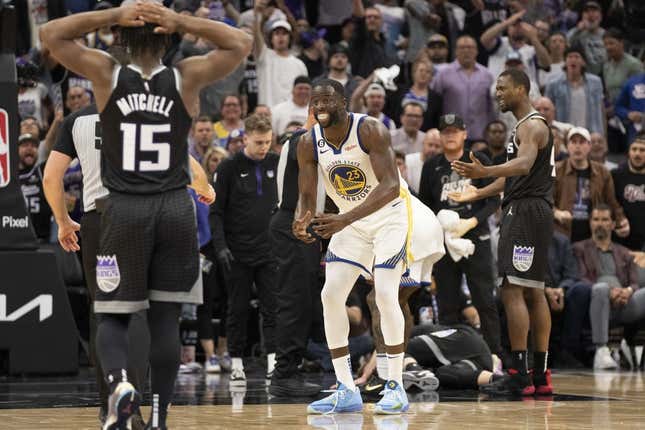 Kings star Domantas Sabonis will undergo further testing Tuesday after X-rays on his sternum came back clean following a Game 2 incident with Warriors forward Draymond Green, ESPN reported
Chris Paul should ride the bench next season | Keep it a Buck(et)
Green was ejected after stomping on Sabonis' chest with 7:03 left in the fourth quarter of Monday night's game in Sacramento. The Kings won, 114-106, to take a 2-0 lead in the first-round series
Sabonis received X-rays on his ribs and lungs after the game, according to multiple reports.
ESPN reported that Green also requested X-rays on his right ankle, an injury he believes happened when Sabonis grabbed his ankle before the stomp.
Sabonis was called for a technical foul for grabbing Green's leg, while Green received a flagrant foul 2 that led to an automatic ejection.
"When I fell, I was protecting myself, and then the incident happened," Sabonis said after the game. "There is no room for that in our game today."
Green said his leg was also held by Kings guard Malik Monk in Saturday's Game 1 loss
"My leg got grabbed -- the second time in two nights -- and the referee is just watching," he said. "I got to land my foot somewhere, and I'm not the most flexible person, so it's not stretching that far. ... I can only step so far with someone pulling my leg away."
Green finished with eight points, five rebounds, five turnovers and five personal fouls. Sabonis shared the team lead with 24 points and added nine rebounds and four assists.
Game 3 is Thursday night in San Francisco. Defending champion Golden State trails 0-2 in a playoff series for the first time since 2007.
--Field Level Media