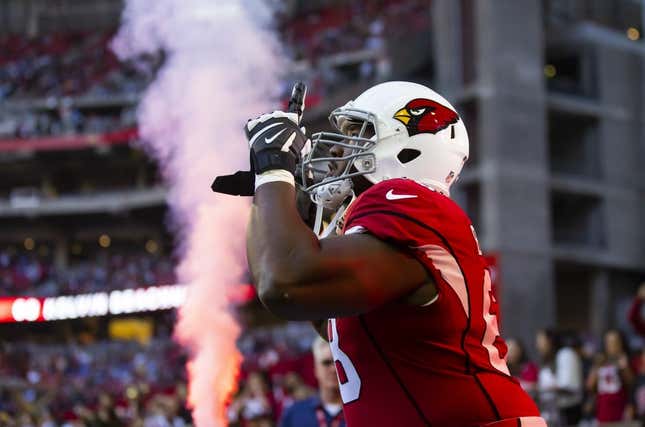 The Arizona Cardinals are re-signing free-agent offensive tackle Kelvin Beachum to a two-year, $5.15 million contract that includes $3.26 million guaranteed, NFL Network reported on Tuesday.
Beachum, 33, is heading into his 12th NFL season and fourth with the Cardinals, with the last three having been spent with quarterback Kyler Murray.
Beachum told Arizona Sports 98.7 FM last Wednesday that Murray needs to "grow up a little bit."
"It's not a completed process," Beachum said of Murray, the top overall pick in the 2019 NFL Draft. "I didn't say he lacks leadership, I just think he needs to grow up a little bit. I think if he has the ability and willingness to grow up, he's going to be just fine."
Murray's maturity publicly came into question when the Cardinals added a clause -- later removed -- to his $230.5 million deal that required Murray to study four hours per week during the season.
"Kyler is his own individual, he's his own person, he beats to his own drum, which has made him what he is today," Beachum said. "But, at the end of the day, you have to be able to lead an entire organization, you've got to lead a team."
Beachum has started 147 of 152 games with the Steelers, Jacksonville Jaguars, New York Jets and Cardinals since being selected by Pittsburgh in the seventh round of the 2012 NFL Draft.
--Field Level Media