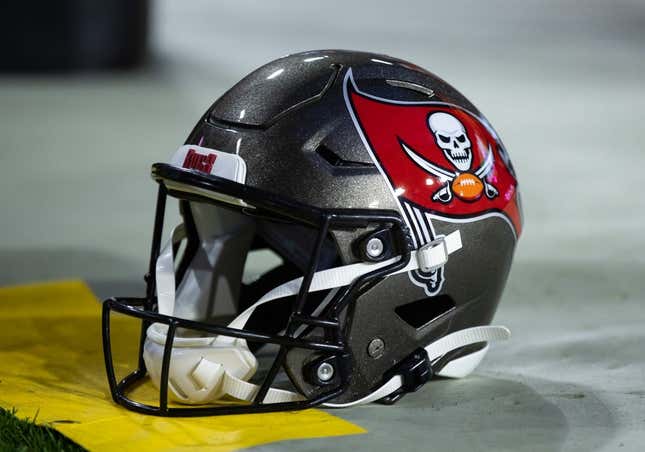 Former wide receiver Mike Williams is on life support in a Tampa hospital after sustaining injuries in a construction accident last week, the mother of his daughter told the Tampa Bay Times.
How running an NFL team is like running a restaurant | Chef Emeril Lagasse
Williams was earlier reported dead by numerous media outlets but is still alive in the ICU.
The mother of his daughter, Tierney Lyle, told the newspaper that she and his daughter visited Williams, where he was mostly non-responsive.
"He was asleep when we went in there, and he woke up when he heard our voices and his daughter's voice," Lyle said. "And he looked around, and he blinked, and he was crying but he can't move."
Lyle said she believes the plan will eventually be to remove Williams from the life support.
A GoFundMe site claiming to have been set up by Williams' father after the accident stated that a steel beam fell on the younger Williams' head, leaving him paralyzed in his right arm and from the waist down.
Williams, 36, is a Buffalo native who played nearby at Syracuse University.
He burst onto the scene in 2010 with the Tampa Bay Buccaneers, catching 65 passes for 964 yards and 11 touchdowns. His touchdown-reception total set the single-season club mark at the time for any player, and he wound up second in Offensive Rookie of the Year voting.
Williams finished his career with 223 catches for 3,089 yards and 26 touchdowns in 63 games (52 starts) across four years with Tampa and one with the Buffalo Bills.
—Field Level Media