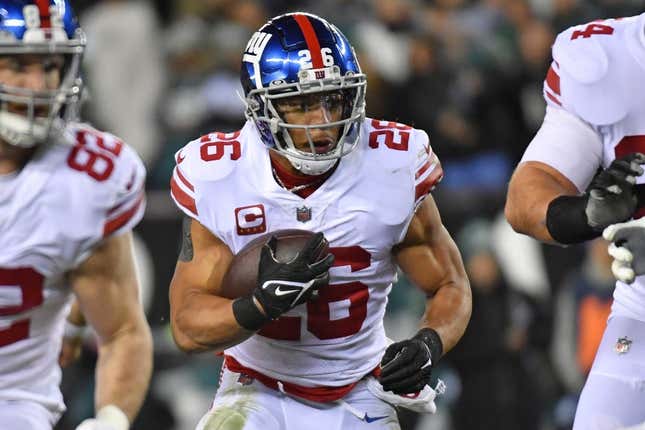 If the Giants insist on playing tag with running back Saquon Barkley, New York might first need to survive a round of hide-and-seek
Bass' ERA stinks, but not compared to who he is off the mound | Worst of the Week Countdown
Given the franchise tag before free agency, Barkley will not report to offseason workouts or sign his one-year franchise tender while holding out for a long-term contract with the team, ESPN reported on Wednesday.
Barkley said he prefers a long-term deal and did not want to be given the franchise tag. The Giants took the decision down to the wire while working to sign quarterback Daniel Jones to a new contract
Barkley and the Giants have until July 15 to reach a long-term deal. Barring a new contract, Barkley would make $10.091 million in 2023 under the terms of the one-year franchise tender
ESPN reported Barkley informed the team he was looking for around $14 million per season. He rejected an offer in November that was reportedly worth around $12 million per season.
Barkley, 26, finished fourth in the NFL in rushing in 2022 and was a finalist for Comeback Player of the Year.
--Field Level Media