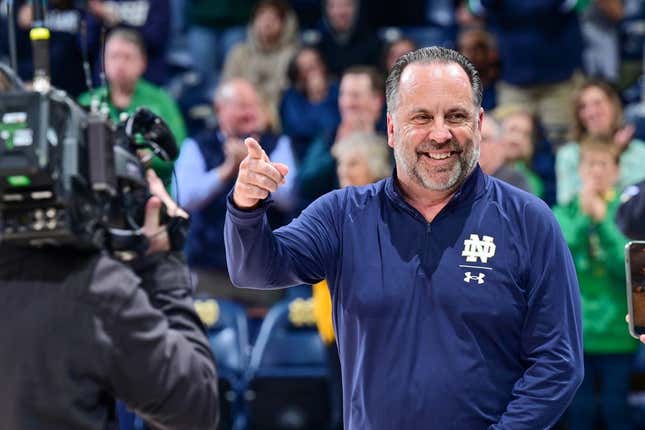 Former Notre Dame head coach Mike Brey will join the Atlanta Hawks' coaching staff next season, the South Bend Tribune and ESPN reported Monday night
Air Jordans are more American than McDonald's French fries | Deon Cole's Ultimate Sports Fantasy
Brey stepped down from his longtime post at Notre Dame after the 2022-23 season.
His role with the Hawks has not yet been finalized. Atlanta is the No. 7 seed in the Eastern Conference playoffs, currently facing the Boston Celtics in the first round. Brey will not join the team until after the Hawks' playoff run is finished
Quin Snyder took over as head coach of the Hawks during the 2022-23 regular season. Snyder played at Duke in the 1980s while Brey served as an assistant coach there
In 23 seasons coaching the Fighting Irish from 2000-23, Brey amassed a 483-280 record. Prior to that, he was the head coach at Delaware for five years, earning a 99-52 record there.
Reports in March said that Brey interviewed for South Florida's head-coaching vacancy but decided he would take time away from coaching and pursue TV opportunities.
--Field Level Media