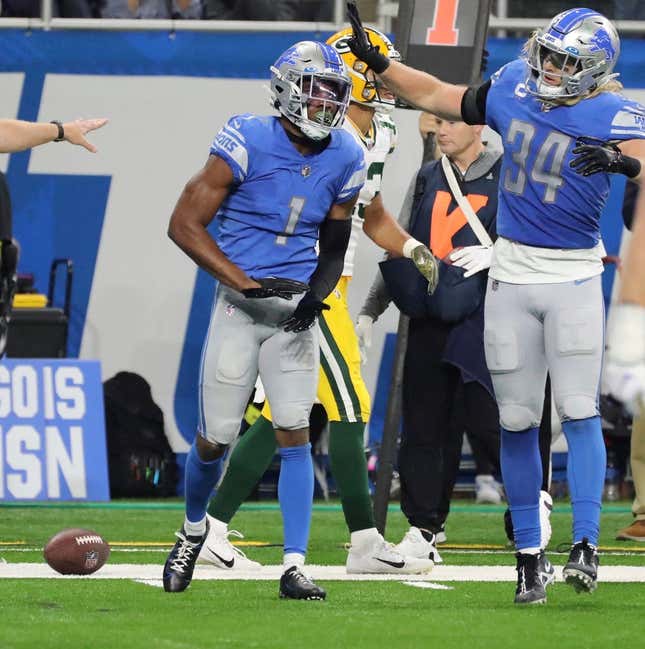 The Detroit Lions are trading cornerback Jeff Okudah to the Atlanta Falcons, multiple outlets reported Tuesday
The Lions will receive a fifth-round pick in this month's draft, per NFL Network
Okudah was the No. 3 overall pick in the 2020 NFL Draft out of Ohio State, where he was the first Buckeyes cornerback to earn unanimous All-America honors. But the Lions' offseason signings of projected starting corners Cam Sutton and Emmanuel Moseley made Okudah available for a trade
Okudah, 24, is entering the final season of his four-year, $33.5 million rookie contract and will be eligible for free agency after the season.
Okudah played in just 10 games (seven starts) combined in his first two seasons, slowed as a rookie by hamstring and core muscle injuries. He suffered a ruptured Achilles on the first day of the 2021 season.
In 2022, he played in 15 games (all starts) and tallied 73 tackles, seven passes defensed, an interception, a forced fumble and his first NFL touchdown.
--Field Level Media