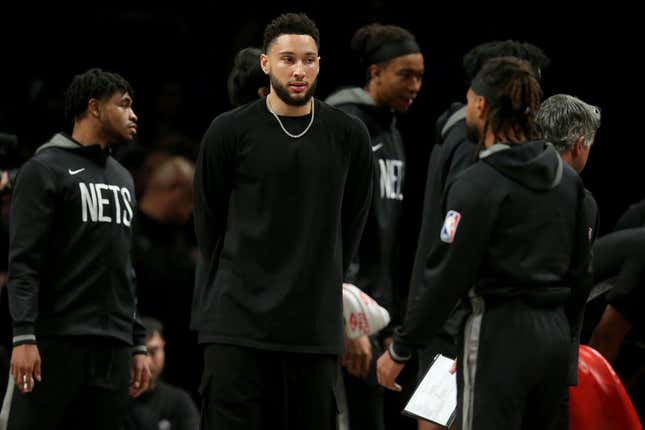 Ben Simmons received credit for the 2021-22 season when he opted to sit out rather than play for the Philadelphia 76ers, according to reports.
How running an NFL team is like running a restaurant | Chef Emeril Lagasse
Simmons would have seven seasons of service under the terms of the new Collective Bargaining Agreement, ESPN reported.
Years of service are used to set maximum contract values and eligibility for new deals.
The 76ers withheld about $20 million of his salary in 2021-22, arguing breach of contract because he reported to training camp but then refused to play. Simmons and the National Basketball Players Association filed a grievance in April 2022 to recoup a portion of the salary.
After being traded to the Brooklyn Nets in February 2022, Simmons was paid his full salary by his new team
Simmons, who turned 27 on Thursday, was the No. 1 overall pick in the 2016 NBA Draft and the 2017-18 Rookie of the Year. He sat out the entire 2016-17 season with a foot injury.
The three-time All-Star has career averages of 14.7 points, 7.8 rebounds and 7.5 assists in 317 games (308 starts) with Philadelphia and Brooklyn.
--Field Level Media