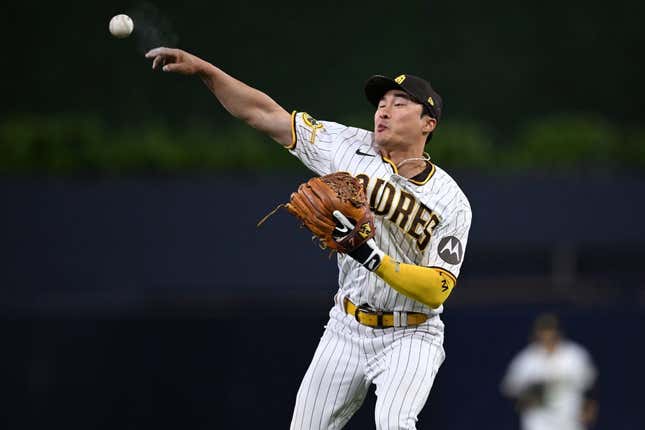 Major League Baseball is planning to play regular-season games in South Korea for the first time, with the San Diego Padres and Los Angeles Dodgers expected to open the 2024 season there, according to multiple reports Sunday
Bass' ERA stinks, but not compared to who he is off the mound | Worst of the Week Countdown
The San Diego Union-Tribune and ESPN reported that the National League West rivals would likely play a two-game set in South Korea. The Athletic reported the Padres and Dodgers were on the "short list" of clubs that could be chosen for the trip
MLB would target late March, allowing the teams to return to the Pacific Time Zone and reset themselves before resuming the regular season.
The Padres have one Korean player, starting infielder Ha-Seong Kim. Every Padres game is televised live in South Korea as fans there want to follow Kim, according to the Union-Tribune
The Padres recently returned from playing the first two MLB games in Mexico City, splitting the set against the San Francisco Giants. The franchise played the league's first regular-season games anywhere outside the U.S. and Canada in 1996, when they took two of three games against the New York Mets in Monterrey, Mexico
Other regular-season MLB games have been contested in Japan, Australia and the United Kingdom. The league will make its second trip to London in June when the Chicago Cubs and St. Louis Cardinals play two games there.
--Field Level Media