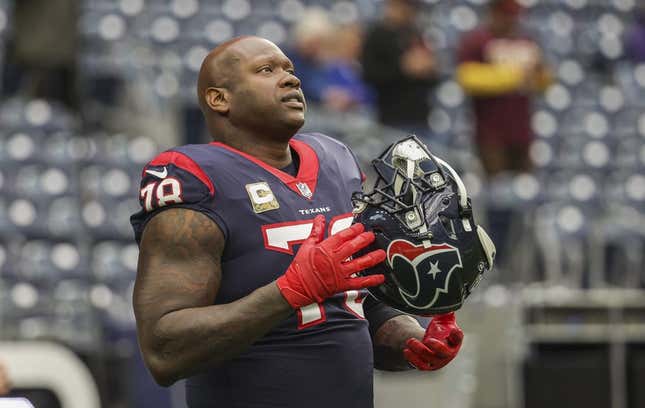 The Houston Texans are trading wide receiver Brandin Cooks to the Dallas Cowboys for draft picks, NFL Network and ESPN reported Sunday.
Is Texas or Florida State a bigger national title contender? | Agree to Disagree
The Texans will receive a fifth-round pick in this year's draft and a sixth-round selection in 2024, per the reports. The Texans also are expected to pay $6 million of Cooks' $18 million guaranteed contract to facilitate the trade, per KPRC2 in Houston.
Houston also re-signed Laremy Tunsil to a three-year, $75 million deal that once again makes him the highest-paid left tackle in NFL history, according to NFL Network.
Tunsil, 28, who represented himself, secured a contract that includes a $30 million signing bonus, $50 million fully guaranteed and $60 million in total guarantees, per the report.
Tunsil earned his third Pro Bowl selection in 2022 and started all 17 games. He has 94 starts in seven seasons with Houston and the Miami Dolphins (2016-18), who drafted him 13th overall in 2016.
Cooks, 29, caught 57 passes for 699 yards and three touchdowns in 13 starts with the Texans in 2022.
A six-time 1,000-yard receiver, Cooks has 630 career receptions for 8,616 yards and 49 touchdowns in 132 games (120 starts) with the New Orleans Saints (2014-16), New England Patriots (2017), Los Angeles Rams (2018-19) and Texans. The Saints drafted him with the 20th pick in 2014.
Cooks replaces Noah Brown in Dallas. Brown, who agreed to a one-year deal with the Texans earlier this week, had 43 catches for 555 yards and three touchdowns in 16 games (13 starts) in 2022.
--Field Level Media