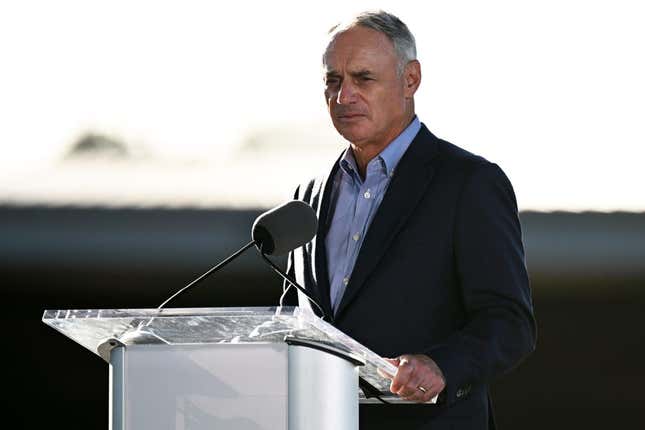 Granting players full immunity in the Houston Astros' sign-stealing scandal was "maybe not my best decision ever," commissioner Rob Manfred said in a recent interview with Time magazine
How running an NFL team is like running a restaurant | Chef Emeril Lagasse
Manfred's admission comes over three years after an MLB investigation confirmed the Astros had cheated during the regular season and playoffs of their World Series-winning 2017 season and during a portion of the 2018 campaign
Manfred was asked the "one thing you wish you could do over" in the interview, which was published on Wednesday.
"I'm not sure that I would have approached it with giving players immunity," Manfred said. "Once we gave players immunity, it puts you in a box as to what exactly you were going to do in terms of punishment.
"I might have gone about the investigative process without that grant of immunity and see where it takes us. Starting with, I'm not going to punish anybody, maybe not my best decision ever."
Major League Baseball suspended then-Astros manager A.J. Hinch and general manager Jeff Luhnow for the entire 2020 season. It also stripped the Astros of their first- and second-round picks in both 2020 and 2021 and fined the club $5 million
--Field Level Media