Well, that wasn't supposed to happen. After just about every baseball writer working had written off the Seattle Mariners' chances of landing Robinson Cano, news broke this morning that the Mariners had scooped up the prize of the 2013 free agent class with a 10-year, $240 million deal. Based on my calculations, that is a shitload of money.
This is great news for Cano, who is getting paid, as well as the Mariners, who are getting one of the best players in the league and a shot at rejuvenating a franchise that has become depressingly moribund. The Yankees, meanwhile, now need to fill big holes at both second and third base in addition to filling out their pitching staff. But hey, at least Yankee fans can take solace in the fact that an organization with the ability to essentially print money exercised some frugality rather than paying up for a great player.
The funny thing, given the ritual pearl clutching that's taking place as it does after every big free agent contract is signed, is that there's an argument to be made that Seattle got a bit of a bargain. Dan Szymborski of ESPN and Fangraphs, one of the best forecasters in the game, projects the following for Cano over the life of this contract:
Fangraphs has the market value of a win over replacement at about $6 million. Assuming modest 7 percent annual inflation in that figure, Szymborski's projection, per our quick math, values Cano at $280 million. Assuming zero inflation, it values him at $212 million. Those average out to $246 million, which is... pretty much exactly what Cano got.
Since anyone with a working smartphone could have figured that out, this is a fine time to make fun of everyone who was so dismissive of Cano's contract demands and the fact that he ditched Scott Boras for Jay Z.
G/O Media may get a commission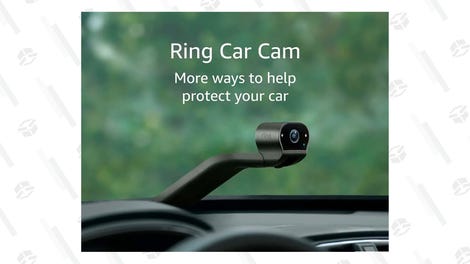 But those takes aren't nearly as funny as this:
You have to wonder what exactly Jay Z is trying to accomplish. Does he not realize teams are trying to avoid handing out 10-year contracts to players already in their thirties? Is he obsessed with getting a deal worth more than the A-Rod and Albert Pujols contracts to prove a point? Cano is an MVP-caliber player, but is he worthy of the second-largest total contract in baseball history? Let's come back to Earth here for a second, Jay.

[...]

If Cano wanted to go down this road on his own, perhaps he shouldn't have fired Scott Boras in favor of Jay Z's Roc Nation Sports. Boras milked a $150 million contract for Jacoby Ellsbury from the Yanks, just think what he could have gotten for Cano? At the very least Boras' savvy wouldn't have let what reportedly happened in Seattle on Thursday night to transpire.
We look forward to hearing whatever Jay Z lyric springs out of this signing, and to sportswriters continuing to bizarrely intimate that an extremely wealthy businessman has no clue what he's doing and may actually be negotiating by freestyling about his days as a crack dealer.