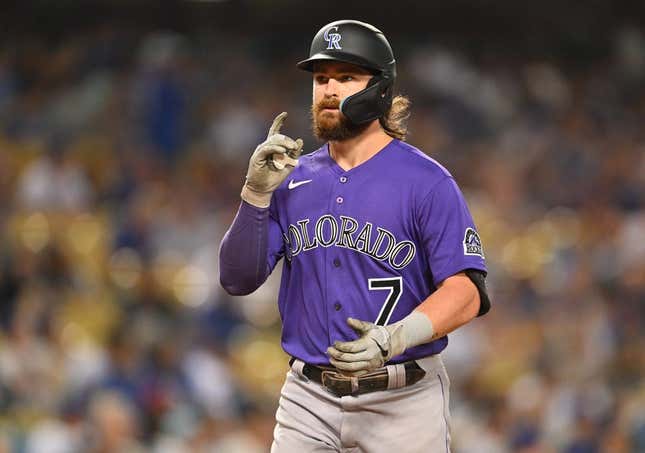 Colorado Rockies second baseman Brendan Rodgers is scheduled to undergo additional tests on his dislocated left shoulder on Wednesday.
Rodgers sustained the injury while diving for a ball in the infield during the first inning of Tuesday's Cactus League game against the Texas Rangers in Surprise, Ariz. Rodgers remained down for a few minutes before walking off the field with assistance.
"This was a pretty classic (shoulder injury)," manager Bud Black said Tuesday. "The shoulder joint popped out on him and they put it back in.
"... We'll likely know more what (his) status is in the coming day. The degree of trauma in the joint will determine how long he's out. Hopefully, the trauma to the shoulder capsule is not too bad and he's only out a few weeks."
Rodgers, 26, won his first Gold Glove last season. He batted .266 with 13 homers and 63 RBIs in 137 games in 2022.
He is batting .266 with 28 homers and 123 RBIs in 271 career games since being selected by the Rockies with the No. 3 overall pick in the 2015 MLB Draft.
--Field Level Media