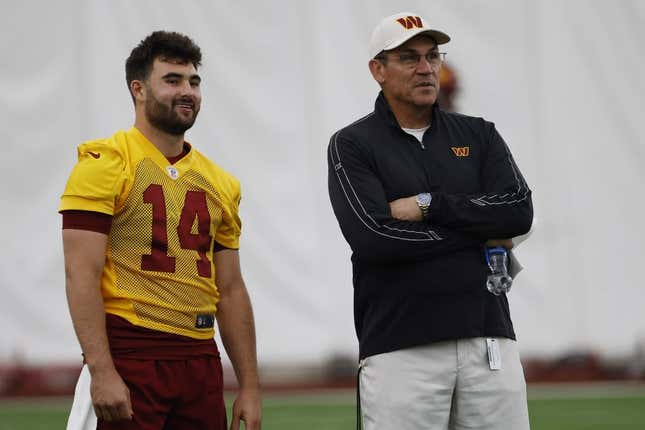 A new team owner brings new expectations, and Washington Commanders head coach Ron Rivera confessed he feels pressure to make sure Josh Harris gets his money's worth in 2023
How running an NFL team is like running a restaurant | Chef Emeril Lagasse
Harris, approved as owner of the Commanders last week, takes over a team with two playoff wins in the past 24 seasons -- all on the watch of previous owner Dan Snyder
Rivera, 61, went 8-8-1 last season and Washington missed the postseason for the sixth time in the team's past seven seasons. Rivera is 22-27-1 since Snyder hired him before the 2020 season, and guided the team to the wild-card playoffs that year. He said the Commanders came "too close" the past two seasons not to sense a bit of pressure to make it back to the playoffs
"Most certainly, I have a lot to prove. We put ourselves in a good position, we have a young team but with some vets in key positions," Rivera said Tuesday. "I feel like I want to prove myself."
Harris plans to be on the field observing his team Wednesday and could be involved in multiple facets of the decision-making process Snyder had placed in the purview of president Jason Wright and Rivera.
Rivera said Harris was direct about where the franchise was headed and how soon that direction needed to be established.
"I appreciate how forward he was about that -- about winning, about developing, about growing, about culture," Rivera said.
--Field Level Media