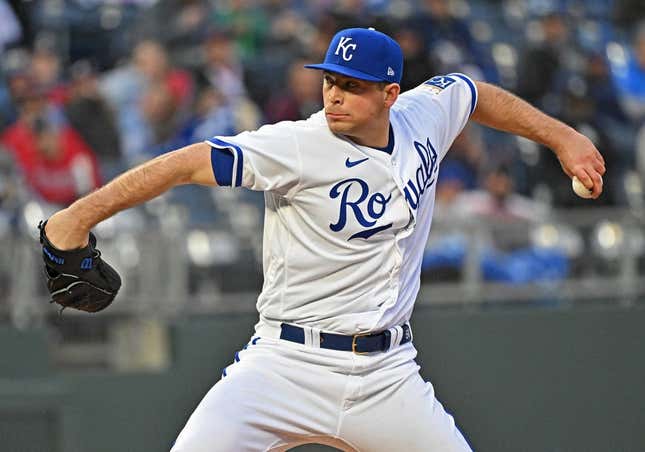 The Kansas City Royals placed left-handed starter Kris Bubic on the 15-day injured list Sunday with a left flexor strain
Air Jordans are more American than McDonald's French fries | Deon Cole's Ultimate Sports Fantasy
Bubic, 25, is 0-2 with a 3.94 ERA in three starts this season. He has struck out 16 and walked two batters through 16 innings.
Bubic was roughed up for five runs on 10 hits in five innings in Saturday's 9-3 loss to the Atlanta Braves.
"The stuff wasn't very sharp today. Sure it was cold and stuff like that, but I just felt like I couldn't execute pitches when I got ahead in counts and gave up some hard contact today," Bubic said. "I didn't have a great feel of putting away any guys with any pitch, but I wanted to keep battling to give us a chance."
Bubic is 10-28 with a 4.85 ERA in 70 games (60 starts) since making his debut with the Royals in 2020
Kansas City recalled left-hander Josh Taylor from Triple-A Omaha in a corresponding move.
Taylor, 30, last pitched in the majors in 2021 with the Boston Red Sox. He has a 6.75 ERA with no decisions in five relief appearances this season at Omaha.
--Field Level Media