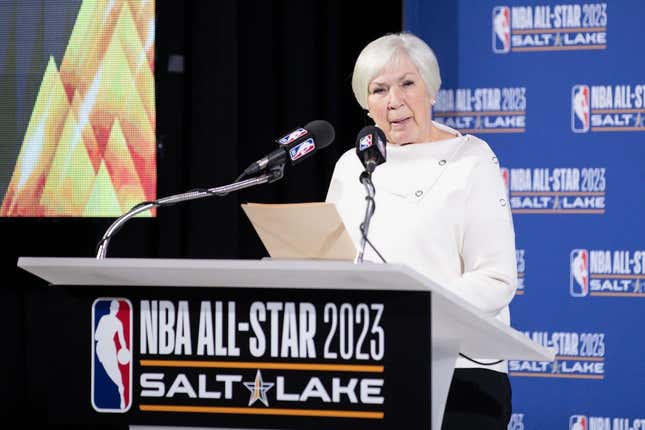 A Salt Lake City group led by former Utah Jazz owner Gail Miller plans to pursue a Major League Baseball franchise, ESPN reported Wednesday.
A consortium called Big League Utah will join similar pushes in Nashville, Portland (Ore.), Las Vegas and Charlotte to expand the current 30-team league.
"I would love to get to 32 teams," MLB commissioner Rob Manfred told ESPN in July.
The timeline for expansion is in flux until the league finds out whether the Oakland Athletics and Tampa Bay Rays can either secure new stadiums in their current locations or possibly relocate.
The Salt Lake City effort cites the area's population growth, strong economy and baseball history as its top draws, people involved with the project told ESPN.
The Big League Utah coalition includes the Larry H. Miller Company, the conglomerate founded by Gail Miller's late husband, as well as local business leaders and former MLB players (and Utah residents) Dale Murphy and Jeremy Guthrie.
"Salt Lake City is a major league city," Steve Starks, CEO of the Miller Company, told ESPN. "We believe that as a top-30 media market in the fastest-growing state in the country with the youngest population, that's where our attention should be -- and that we could accomplish bringing a team to the Wasatch Front."
In addition to an expected $2 billion expansion fee, the group's investment costs would include building a new stadium. They are targeting a 100-acre location between Salt Lake City's new airport and its downtown core, per the report.
The Los Angeles Angels' Triple-A affiliate, the Salt Lake Bees, had the 18th-highest average attendance (5,873) in the minors last season.
"It's time," Murphy told ESPN. "It can happen. And it'd be a great market. There's a healthy love of baseball out here."
--Field Level Media