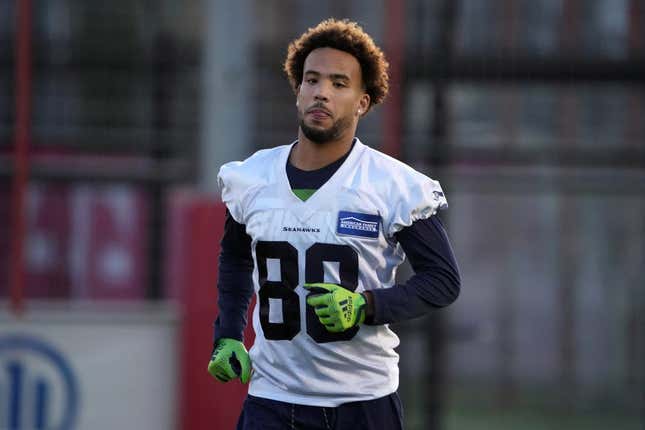 Seattle Seahawks coach Pete Carroll shared what he deemed to be a "positive" report on the health of wide receiver Cade Johnson, who left Thursday's preseason game on a stretcher
How running an NFL team is like running a restaurant | Chef Emeril Lagasse
Carroll said Johnson sustained a concussion -- but avoided other injuries -- following a 17-yard kickoff return early in the second quarter against the visiting Minnesota Vikings. The coach also noted Johnson's trip to Harborview Medical Center was made out of precaution
"The first thing that we heard was that it was no findings," Carroll said, via the team's website. "I think he got concussed, but there were no findings beyond that at this point, so we got a real good report, the early one, I'm hoping that's conclusive, but that's what we heard. ... They just went to the max precautions, and the findings were already really positive.
Johnson, 25, had two catches for 21 yards in three games last season for the Seahawks
Fellow wideout Dee Eskridge exited Thursday's game after injuring his knee on kickoff coverage
"He twisted his knee," Carroll said. "It's a cartilage thing. We don't know how bad it is yet. He's getting around on it, so it's not horrible, it wasn't catastrophic, but we've got to figure out how severe it is.
Eskridge, 26, has totaled 17 catches for 122 yards and a touchdown in 20 career games with the Seahawks
Eskridge was suspended for the first six games of the regular season for violating the NFL's personal conduct policy after a domestic violence incident, but he was allowed to participate in preseason activities. His first possible regular season appearance would be Oct. 29 against the visiting Cleveland Browns
--Field Level Medi