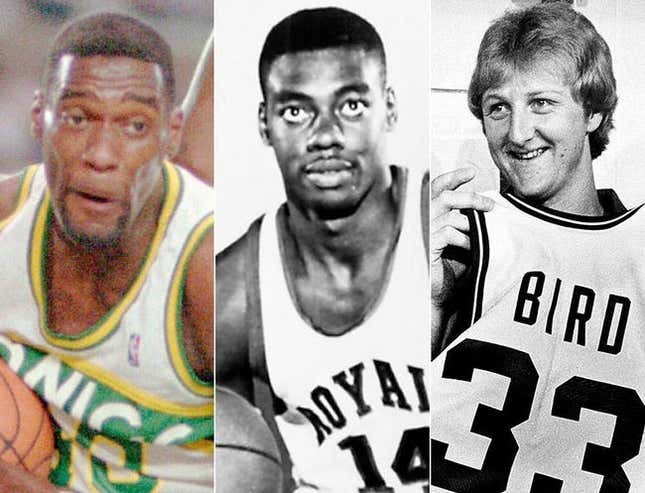 Longtime Seattle SuperSonics icon Shawn Kemp was charged with first-degree assault on Friday, stemming from a March shooting in a mall parking lot for which Kemp was briefly held in jail.
Bass' ERA stinks, but not compared to who he is off the mound | Worst of the Week Countdown
Kemp plans to plead not guilty, according to his defense attorneys. He is scheduled to be arraigned May 4.
Kemp was arrested outside the Tacoma Mall in Tacoma, Wash., on March 8 and was released the next day. At the time, attorney Scott Boatman said he expected the six-time NBA All-Star would be exonerated of all charges.
According to Kemp's team, Kemp had his cellphone and other items stolen from his vehicle in March. Kemp was able to track the phone to a vehicle in the shopping mall parking lot.
Though the ensuing confrontation was originally reported as a drive-by shooting, Kemp's attorney has argued that Kemp was shot at first and only returned fire in self-defense.
However, prosecutors in Washington state believe new evidence shows that Kemp had intent to shoot the person who allegedly stole his phone.
Police filed a probable cause statement in Pierce County Superior Court on Friday, saying some of Kemp's claims were not corroborated by the mall's surveillance video footage and Kemp appeared to fire into an occupied vehicle first.
They also claim that Kemp sent a text message just 13 minutes before reaching the mall that revealed his intent to do harm.
"(Kemp) has been fully cooperative with the police and the prosecutor's office throughout this process," Boatman said in a statement to ESPN Friday. "He is confident that once the jury hears from the witnesses and sees the evidence at trial, they will conclude that he was justified in defending himself that afternoon."
--Field Level Media