A few weeks back we asked you to send along any notes or letters you've received after writing to pro athletes. Varsity Letters is a hopefully semi-regular feature in which we share some of our favorites. Please send your athlete responses to me at barryp@deadspin.com.
Above comes from Michael, who's expecting his first child this month. He was considering the name "Sidney," and as a huge Braves fan wrote to Sid Bream for his take on the name. Bream wrote back with a signed photo of "The Slide," and gave his take:
"Can I tell you that Sidney would be a good name for a girl, but don't name your boy that. I was not too fond of my name."
---
The letter below comes from Adam, who wrote to Celtics great Bob Cousy to bemoan the state of the C's. Cousy commiserated.
G/O Media may get a commission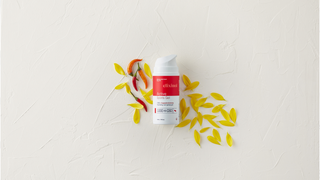 Received your very thoughtful letter so thank you for your interest and for "taking the time."
Our Celtics are getting old (like moi) so I'm afraid we must resign ourselves to years of "rebuilding." (It took 22 years the last time.) Too many teams and not enough talent to sustain them.

"Hang in there" and thanks again.
---
He's not an athlete, but Chris Berman sent this as a reply to Matthew, who was in kindergarten at the time. (Hence the immortal line, "I can't believe you like ESPN better than Big Bird!!")
---
This one, written to then-seven-year-old Aaron, came from Islanders GM Mike Milbury. Aaron doesn't remember exactly what he wrote, but believes it was something along the lines of "what channel are the Isles on?"
---
Brandon's mother was undergoing the same neck surgery that Peyton Manning had, so she wrote him to ask how his recovery went. She received this note from him this past summer:
Lori–it felt better from a pain standpoint after my surgery. No side effects. It took about a week before I could swallow comfortably, but my neck pain was gone immediately. Take it slow, don't rush anything, and you will be fine. I wish you a healthy and speedy recovery!
---
This is from Aaron, and he received it from former MLB pitcher Virgil "Fire" Trucks a few years ago, before Trucks's death. It's great both because Trucks was in his 90s when he wrote it, and because he signed it with a little firetruck stamp.
---
Mike got this from Bears chairman George McCaskey, in response to his letter that Roger Goodell should be forced out as NFL commissioner. McCaskey disagreed, but politely.
---
And finally, Joe Montana couldn't quite fit Joel's bar mitzvah into his busy schedule, but at least he RSVP'd.
---
Have an athlete letter of your own you'd like to share? Send it to us.