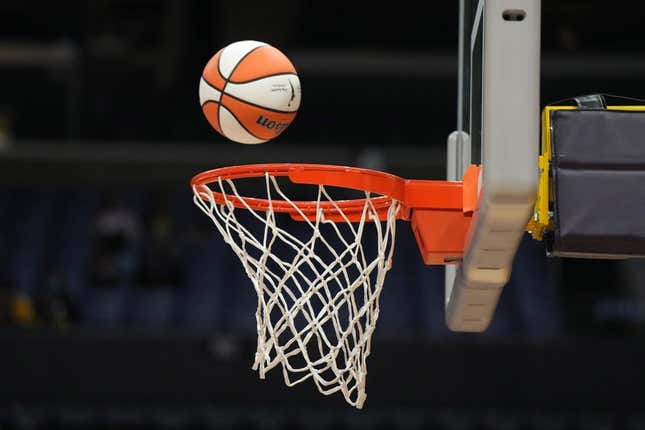 The Phoenix Mercury came out of the All-Star break rejuvenated
The Chicago Sky are hoping to do the same when they visit the Mercury on Thursday night
How running an NFL team is like running a restaurant | Chef Emeril Lagasse
Both teams had a disappointing first half of the season that featured a coaching change and left them with an uphill battle to reach the playoffs.
Phoenix (5-15) got its first victory of the second half against a team with a winning record when it defeated the visiting Connecticut Sun 72-66 on Tuesday night.
"No one has lost so much like we did in the first half, so I think we all needed a breather," said forward Sophie Cunningham, who led the Mercury with 17 points in the win
All-Star center Brittney Griner scored just 12 points, but patiently passed out of double teams and finished with a team-high five assists.
"She's able to read where the double team is coming from, what windows are open, what players are diving or rotating, so we gave her the freedom to make those reads and she did a great job," Phoenix interim coach Nikki Blue said.
The Mercury are three games behind the Sky (8-12) for the eighth and final playoff spot. Chicago has a one-game lead over the ninth-place Los Angeles Sparks
"This season for us has been (up and down)," Sky guard Dana Evans told the Chicago Sun-Times. "Being able to sit down, relax and just take your mind off basketball for a while was pretty good.
Chicago, which hasn't played since an 84-72 home loss to the Sun on July 12, has seen Emre Vatansever take over as interim coach/general manager and guard Rebekah Gardner and forward Isabelle Harrison suffer injuries that could be season-ending.
"My priority is making them better every day," Vatansever said. "I'm focused on progress. ... Somehow we need to win a game and make the playoffs. I'm not only talking about flowers and (positive) things. We have to win a game, but also we need to enjoy and see the progress."
--Field Level Media