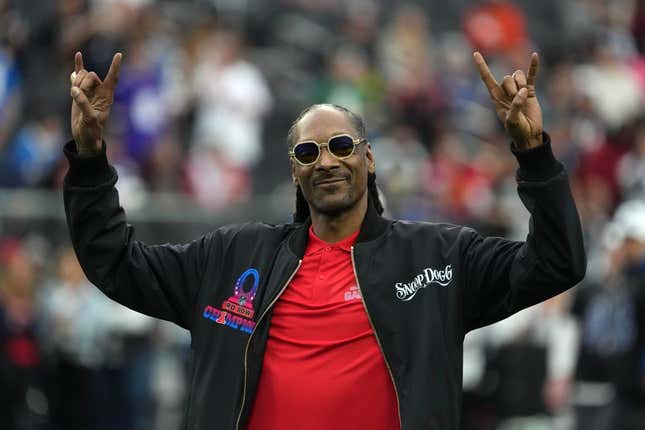 Hip hop artist Snoop Dogg is part of a group bidding to purchase the NHL's Ottawa Senators, The Athletic reported Monday
The 51-year-old rap artist has joined a group led by Los Angeles-based entrepreneur Neko Sparks, per the report.
"He's passionately involved. He's coming up with ideas. And he's legitimately excited," a source told The Athletic. "He wants this team."
Sources also said that the franchise's reported $1 billion price tag won't keep the Sparks group from making a bid.
Snoop has reportedly started exploring how he could grow the Senators' brand if the bid is successful, which would include providing analysis and commentary for the team's regional game broadcasts
According to The Athletic, Snoop wants to market hockey to families of diverse backgrounds in Ottawa and the surrounding area.
"He's passionate about trying to make this game affordable for visible minorities and kids in low-income areas who haven't been able to play hockey in the past," said a source. "He wants to be community oriented."
A 17-time Grammy Award nominee, Snoop has more than 100 million combined followers on Instagram and Twitter. He owns Death Row Records, which was the label of his 1993 debut album.
Snoop is not the only celebrity interested in purchasing the Senators, as Canadian actor Ryan Reynolds and the Remington group are preparing a bid of more than $1 billion to buy the Senators and their arena, the Canadian Tire Centre, Postmedia reported last week
Postmedia also reported that all bids are due by May 15.
Last November, eight months after the passing of owner Eugene Melnyk, the Senators announced that the team was up for sale and would remain in the city. NHL deputy commissioner Bill Daley estimated last month that the sale price would exceed $800 million and possibly more than $1 billion
--Field Level Media