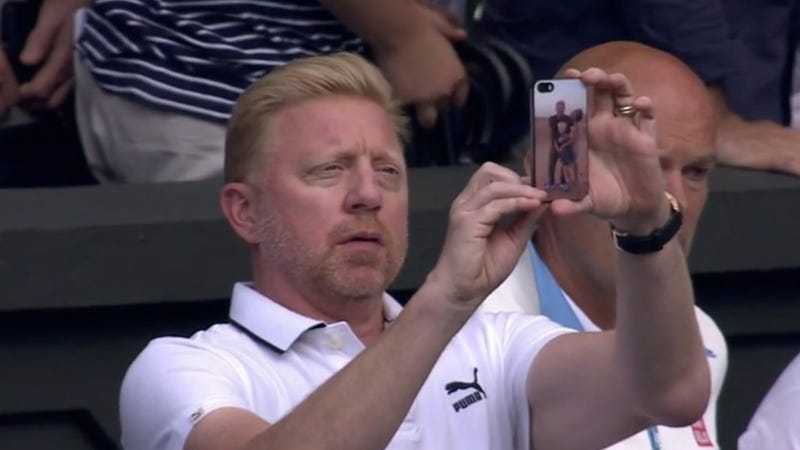 This is an image from Wimbledon today of Novak Djokovic's coach, Boris Becker, snapping a photo with an iPhone encased in what appears to be a cute picture of Boris Becker and his family. It's basically the photographic equivalent of the following sentence, which appeared in a press release not long ago: "Becker incorporated social media as a marketing tool for his own personal brand years ago."
"He tweets, he likes to tweet, and you know, get it out on Instagram, or whatever he throws out," said John McEnroe, somewhat dismissively, as the camera panned to the former World No. 1 at the end of Djokovic's match against Golubev (it was a victory pic).
A few days ago Becker wrote, "Being a #father is certainly the most rewarding ,challenging ,difficult ,loving and most important part of my #life#family#4#kids," as the caption of a photo of himself carrying one of his #4 #kids.