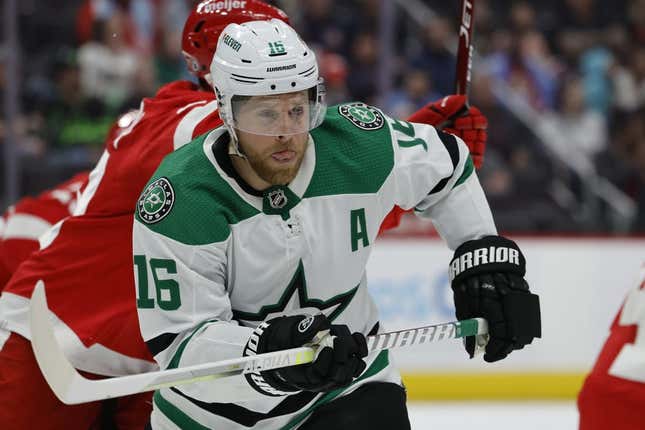 Whether Joe Pavelski will play Friday for the Dallas Stars against the Minnesota Wild in Game 6 of their Western Conference first-round playoff series will be a game-time decision, coach Peter DeBoer said
Air Jordans are more American than McDonald's French fries | Deon Cole's Ultimate Sports Fantasy
Pavelski most recently played in Game 1 of the series on April 17 when he sustained a concussion. The forward was a full participant on Friday in the team's optional skate.
"I think we'll see how he feels after everyone gets off the ice today and then we'll make some decisions going forward here," DeBoer said Friday.
Pavelski, 38, has been in concussion protocol since April 19.
The Stars have a 3-2 lead in the best-of-seven series, with Game 6 set for Saint Paul, Minn
DeBoer said the team can use Pavelski's leadership on the ice.
"Whether he's playing or not playing, just being around our group. He has such a presence and has such a good feel for what needs to be said or not said," DeBoer said. "But obviously if he's in the lineup, he's a game-changer in a lot of different areas for us. We'll see. Cross our fingers."
In his 17th NHL season, Pavelski posted 28 goals and 49 assists (77 points) for the Stars. He had one assist in Game 1 of the playoffs
Pavelski has 1,001 points (449 goals, 552 assists) and 71 game-winning goals in 1,250 career games with the San Jose Sharks (2006-19) and Stars. In 169 career playoff games, he's added 126 points (64 goals, 62 assists)
--Field Level Media