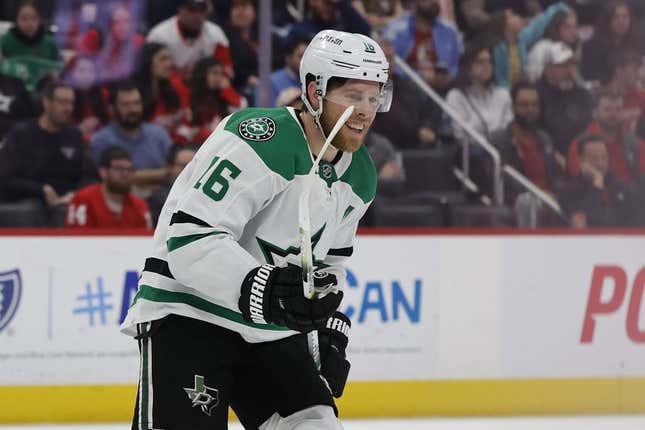 Dallas Stars forward Joe Pavelski was helped off the ice in the second period of Monday's Western Conference playoff opener against the Minnesota Wild after taking a high hit from Wild defenseman Matt Dumba
Marry a Taylor Heinicke, not a Tom Brady | Bert Kreischer on Love
Pavelski had just gotten rid of the puck when he was checked hard by Dumba, and he hit his head and left shoulder on the ice upon his fall. Pavelski got up and was assisted off the ice by a trainer but skated under his own power at 12:02 of the middle period.
In the meantime, teammate Max Domi went to Pavelski's defense by skating at Dumba and punching him.
Dumba was slapped with a roughing penalty, and Domi was handed a misconduct.
Pavelski did not play in the remainder of the second period nor in the first half of the third period.
Pavelski had an assist on the Stars' second goal before exiting
The 38-year-old veteran was Dallas' third-leading scorer in the regular season, playing all 82 games and logging 77 points. He scored 28 goals, including 13 on the power play.
Pavelski sustained a serious head injury in the 2019 postseason. While playing with the San Jose Sharks, he was bloodied after being crosschecked on a faceoff by the Vegas Golden Knights' Cody Eakin in Game 7 of their first-round series.
--Field Level Media