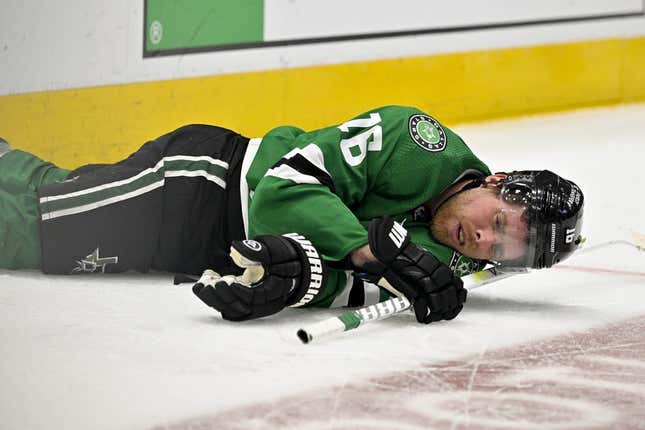 Dallas Stars forward Joe Pavelski, who sustained a concussion in the playoff opener against the Minnesota Wild, will remain sidelined for Games 3 and 4 on Friday and Sunday, coach Peter DeBoer said on Thursday
'Soccer fandom is full of gatekeepers' says Ted Lasso actor Brendan Hunt
Pavelski didn't travel with the team to Saint Paul, Minn., as he remained in concussion protocol. He got hurt on Monday after a high hit by Wild defenseman Matt Dumba led to him falling and hitting his head on the ice.
Dumba initially was assessed a major penalty on the play, but officials reviewed the video and downgraded it to a minor penalty.
Pavelski, 38, sat out the remainder of Game 1 of the Western Conference first-round playoff series, a 3-2 Minnesota win in overtime, and all of Game 2, a 7-3 Dallas victory.
DeBoer said Thursday of the possibility of Pavelski returning before the series ends, "I've got lots of hope. He's getting better every day. He was at (Game 2) last night. Just not coming on this trip."
Pavelski finished third on the team with 77 points in the regular season, having played in all 82 games. He also produced 28 goals, 13 of them on the power play.
The Wisconsin native is in his fourth season with the Stars after spending 13 years with the San Jose Sharks
--Field Level Media