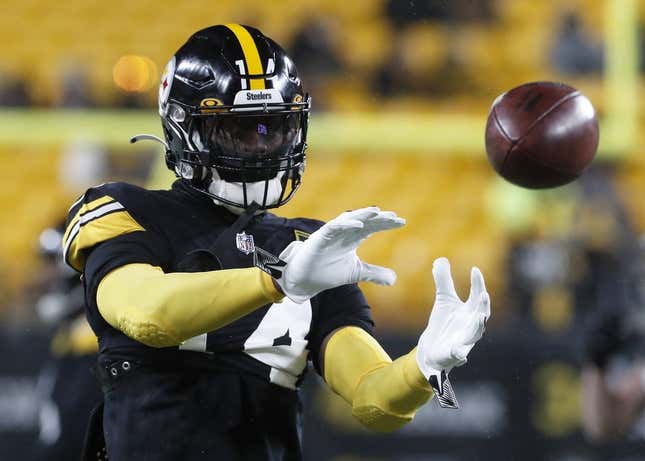 Pittsburgh Steelers wide receiver George Pickens is setting the bar high for the upcoming season following a successful rookie campaign
How running an NFL team is like running a restaurant | Chef Emeril Lagasse
"Year 2 goals are Pro Bowl, and I feel like last year I feel like I got snubbed," Pickens told College2Pro.com. "Cause there wasn't a lot of guys in there at the Pro Bowl that excited me. Then the Super Bowl. The two bowls. A lot of RAC, run after catch. Two bowls for sure."
Pickens, 22, recorded 52 catches for 801 yards and four touchdowns after being selected by the Steelers in the second round of the 2022 NFL Draft out of Georgia
He ranked fourth in the NFL among rookie wideouts in both receptions and receiving yards, well behind NFL Offensive Rookie of the Year Garrett Wilson (83 catches, 1,103 yards) of the New York Jets. Like Pickens, Wilson also didn't get selected to the Pro Bowl.
The AFC's wideouts in the Pro Bowl were Tyreek Hill (Miami Dolphins), Stefon Diggs (Buffalo Bills), Davante Adams (Las Vegas Raiders) and Ja'Marr Chase (Cincinnati Bengals).
--Field Level Media