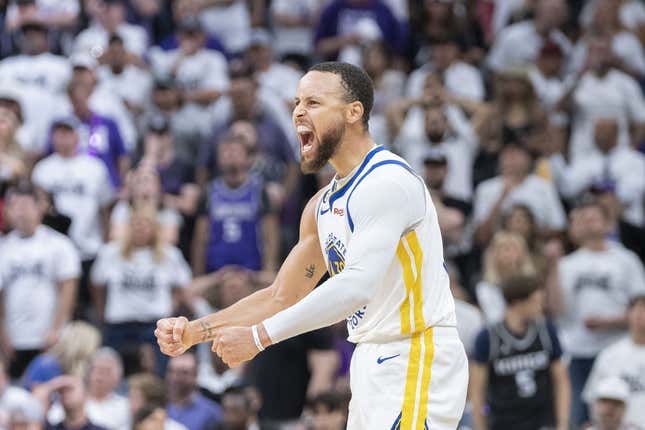 The Los Angeles Lakers and Golden State Warriors, two highly successful franchises that have combined for seven of the past eight Western Conference championships and five of the last eight NBA titles, go head-to-head in the postseason for the first time since 1991 when they tip off a second-round playoff series Tuesday night in San Francisco
The sixth-seeded Warriors have the home-court advantage in the best-of-seven set. However, the Lakers will be better rested when the heavyweights wrestle for the right to take on either the top-seeded Denver Nuggets or fourth-seeded Phoenix Suns in the Western Conference finals
Despite struggling through much of the regular season, the Lakers earned a 3-1 win over the Warriors in the season series. One of the wins came Feb. 23 in San Francisco, a game Golden State star Stephen Curry missed due to a leg injury
The Lakers beat the Warriors to the second round by needing just six games to knock off the second-seeded Memphis Grizzlies. That series ended Friday in a 125-85 Lakers romp, with D'Angelo Russell pouring in 31 points while LeBron James and Anthony Davis combined for 38 points and 19 rebounds
Los Angeles has had three days off since its clinching win, while the Warriors are being rushed right back into action after securing their spot with a 120-100 road win over the third-seeded Sacramento Kings on Sunday afternoon. In that contest, Curry set an NBA record for a Game 7 with 50 points
The Lakers and Warriors might be postseason strangers, but surely James and Curry are not. They've gone head-to-head 22 times in the playoffs, all over the course of four consecutive meetings between the Warriors and Cleveland Cavaliers in the NBA Finals from 2015-18
Curry earned championship rings on three of the four occasions, all while losing the personal scoring duel to James, who put up 33 points per game in those matchups, while Curry went for 25.4.
James insists he's learned the secret of Golden State's success over the years.
"You can't make a mistake. They'll make you pay," James said. "You can't make a mistake. It's that simple."
The Warriors also have a successful postseason history against Davis, who led the New Orleans Pelicans up against Golden State in the 2015 and 2018 playoffs. Golden State won eight of those nine games, with Davis and rival Draymond Green each averaging a double-double in those meetings
Davis is more likely to match up in this series with emerging Warriors interior force Kevon Looney, who led all rebounders leaguewide in the first round at 15.1 boards per game
"Just keeps doing it, every game," Warriors coach Steve Kerr said about Looney's production. "I think Loon is one of the best centers in the league. And people don't recognize it because he's not dunking and shooting threes and all that stuff. This guy is a flat-out winner and he's a machine and we wouldn't be here without him.
The Warriors earned the home-court edge in the series by finishing one game ahead of the Lakers in the regular season. Had the clubs wound up in a tie, Los Angeles would be hosting Game 1 by virtue of the head-to-head tiebreaker
--Field Level Media