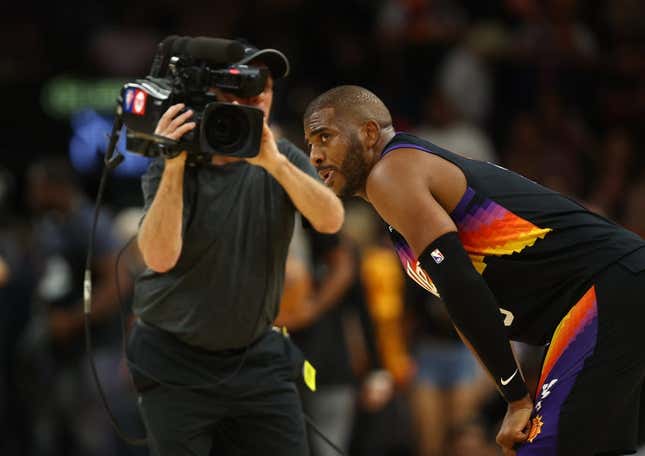 Add the NBA's Phoenix Suns and the WNBA's Phoenix Mercury to those who have cut the cord when it comes to cable television
Mat Ishbia, the new owner of both franchises, announced Friday that his teams will move to free over-the-air television throughout multiple markets in Arizona, while also broadcasting games on a new streaming platform.
The move comes as the teams' contract with Bally Sports Arizona expired after 20 years. Bally Sports' parent company, Diamond Sports Group, filed for bankruptcy in March.
"We're going to have more fans than ever before," said Ishbia, who purchased the teams in February. "We're going to have more people who will have eyeballs on Devin Booker and Deandre (Ayton) and Kevin Durant, Chris (Paul) and cheer the team on. And more people buying merchandise because they're bigger fans."
While the Suns hope to more than triple available households in the state to 2.8 million, they are expected to take a financial hit when it comes to rights fees. Games are expected to be carried on over-the-air networks in Phoenix, Tucson, Yuma and Flagstaff using an in-house production team
"We're not focusing on money. We're focusing on winning, success and taking care of fans, taking care of the community," Ishbia said. "What happens is you always end up making money. It always works out."
According to ESPN, Diamond Sports Group is objecting to the move as a violation of the bankruptcy process.
"This is an improper effort by the Suns to change their broadcasting partner without permitting Diamond to exercise our contractual rights," Diamond Sports Group said in a release
--Field Level Media