OK. We're ready to go. Obviously, the full gist of everything is after the jump. First off, however, we would like to point out that Alicia Keys, who was supposed to show up, wasn't there, mainly because we think she was eaten by Stevie Wonder, who was then eaten by Aretha Franklin. We think this makes them some kind of soul turducken. A reader also points out how pleased we were to see that Cleveland from "Family Guy" had the opportunity to also sing the national anthem.
That happened at 6:15 p.m.. After the jump, ze live blog begins. Refresh, obviously, for updates as they happen, or as quickly as we can type them.
——————————————————————————-
0:22: Seahawks put a field goal up for the first points of the game. That's more points than the Steelers have yards. Seahawks 3, Steelers 0. Someone just brought out something here with "four-layer dip." We thought that only came in seven-layers.
2:00: Penalties are killing the Seahawks, though we're not sure that was much of a pushoff. In fact, the more we look at it, the more we think it's a little weak. But nothing horrible.
G/O Media may get a commission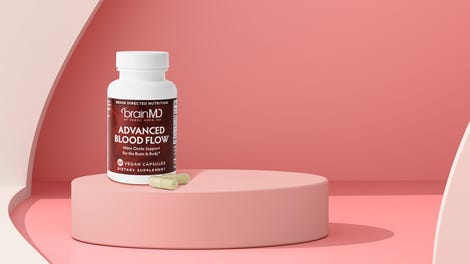 4:03: The Steelers have had the ball for about 35 seconds so far. The fact that Jay Mohr is in a Diet Pepsi commercial makes it 100 percent certain we're never drinking Diet Pepsi again.
5:43: Another way we can tell we're at a Super Bowl party: Someone just made the first, "Jeez, there's no scoring. Score already! I'm bored."
6:00: You can tell from the Super Bowl graphics that Detroit makes cars. Vrroom-vrroom. Well, at least they used to make cars there. Tough holding call there.
9:31: We're obviously at a Super Bowl party, because someone just asked, "Hey, can they see that yellow line for the first down?" No. They can't.
10:46 left: Steelers look somewhat rattled. Quick punt. More commercials. Quick bet: Michael Ian Black has never watched a football game in his life.
12:25 left: Hasselbeck is sacked, and a tiny little drive there ends. Punt goes in the end zone, and hey, everybody, it's time for commercials. We like the idea of a bunch of people jumping on top of each other from trapezes to make a sandwich.
(It occurs to us that it might make more sense to, instead of saying the time of day, we might say how many minutes are left in the quarter. That's much more intuitive we think.)
6:29 p.m.: Kick off. It kind of looks like Troy Polamalu's hair is a little shorter, but that could be just him guarding Darrell Jackson closely.
The eye block in the dome. Necessary? Just asking.
6:23 p.m.: The crowd provides us with much glee by, somewhat inexplicably, booing the crap out of Tom Brady. We didn't see that coming, but we loved it, yes we did.
6:18 p.m.: It's common knowledge that Harrison Ford is stoned all the time, right? People know this, yes?
6:09 p.m.: From reader Derek Cordova: "If there was any doubt about the effects that playing football has on the body, no need to look any further than the MVPs as they were being announced in the pregame ceremonies. Judging by the stagger in their swagger, either they all have some debilitating leg and back injuries, or Joe Namath was challenging everyone to shots in a press box before the introductions." We think it was both.