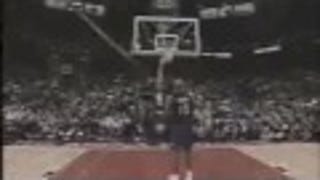 Usain Bolt once again did something ridiculous, this time running an 8.79 anchor leg in the 4x100 at the Penn Relays. And once again, we illustrate how fast this is with a snippet of music. [Yahoo!, music via The Ramones]
How fast is 19.19? Gawker's Mike Byhoff used Sonic Youth to illustrate the latest record-shattering majesty of Usain Bolt's 200-meter gallop.
How fast is 9.58 seconds? Watch this video. I think you'll understand.