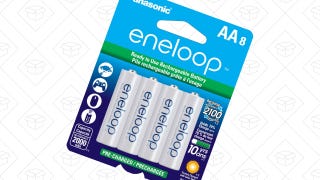 Update: The Eneloops are already sold out, but the AmazonBasics batteries (which are likely just rebranded Eneloops themselves) are the same price.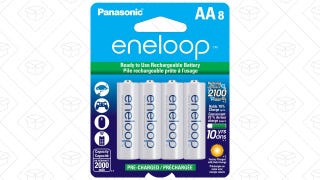 Nobody wants to say it outright, but the Apple Watch sucks. So do most smartwatches. Every time I use my beautiful Moto 360, its lack of functionality makes me despair. But the problem isn't our gadgets. It's that the future of consumer tech isn't going to come from information devices. It's going to come from…
If anything in your house runs on batteries, you owe it to yourself to buy some Eneloops. They won your recommendation for best rechargeables, and the voting wasn't even close, so whether you're starting your collection, or just adding some spares, we've got some great deals for you today.
Your nominations are fully charged and now it's time to find a winner. Check out the contenders and then head for poll.
Last week, and in a landslide vote, you awarded Eneloops the honor of best rechargeable battery. Today we're calling on you to nominate the best AA battery charger, and we're expecting a much more interesting set of contenders and a much tighter race.