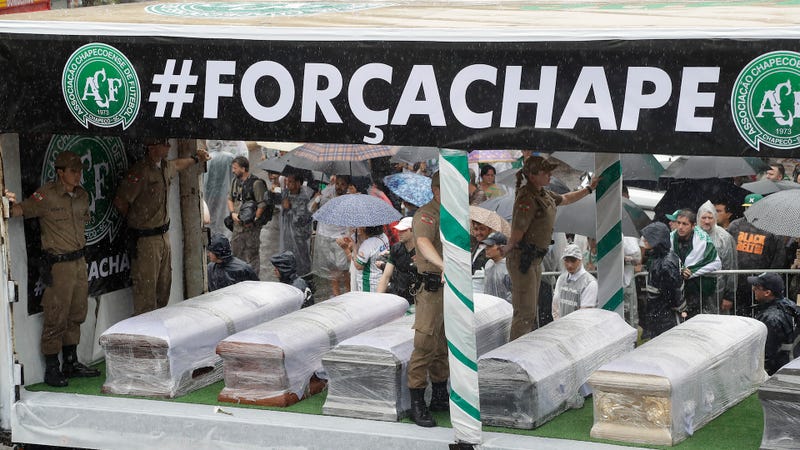 It is appearing increasingly likely that the plane crash in Colombia that killed 71 of its 77 passengers, including most of the Brazilian soccer team Chapecoense, happened because of an act of negligence. Supporting this growing realization is the fact that the CEO of the airline was arrested last night.
A kick to the head left Ronald Eguino lying motionless on the pitch late in his team's eventual 2-1 loss to Chile, but the Bolivian defender returned moments later after what we can assume was an exhaustive concussion protocol.
Nobody in Madrid much likes Colombian superstar James Rodríguez. His teammates don't like him, his coach doesn't like him, the fans don't like him, the president doesn't like him, even the local cops don't like him. At a career crossroad of sorts, with his talent unquestioned but his dedication and professionalism…
Well, this is certainly one way to mark the culmination of the Bolivian league season. Not the best way, mind you, but one way.