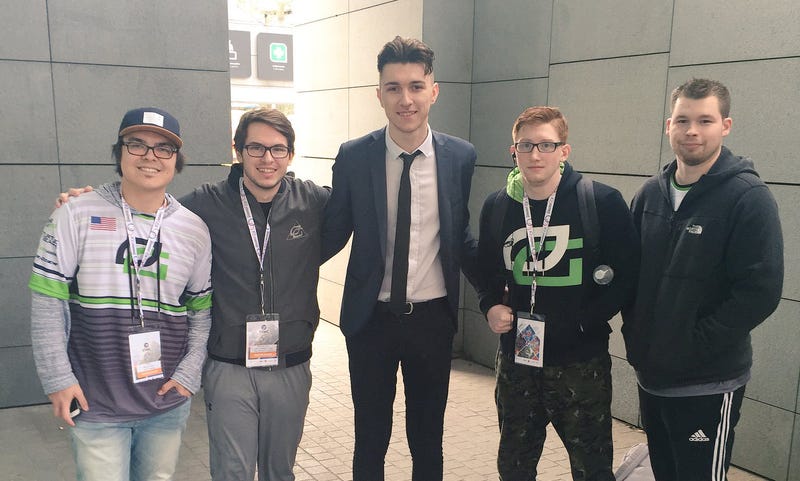 Call of Duty commentator Jack Campbell left his esports career behind last month in the wake of the internet's response to leaked screencaps that implied he had a foot fetish. In his goodbye video, Campbell explained, "This has now affected my personal life, my family, and me personally… It's too much for me now, and…
On Sunday night, Call of Duty commentator Jack Campbell announced his departure from the esports scene and his plan to deactivate his Twitter account. Campbell's love life has become a topic de rigeur for Call of Duty fans in the past month, in spite of Campbell's attempts to stave off fans' speculation. The situation…
Dave "Walshy" Walsh first started competing at Halo in 2002. Back then, the term "esports" hadn't yet entered the lexicon, pro gamers rarely earned the big bucks, and competitions were all about the love of the game and discovering who played the best.
Last night I watched in horror as high-tech commandos blew up the Golden Gate Bridge, sending huge chunks of my city's signature landmark showering down onto a fleet of Navy vessels. Burst-jumping down the bike lane I've personally used many times, I did my best to stop the atrocity. Alongside my comrades—each of us…
Monday, we brought you this, which was amazing: an XBox live gamer freaking out in his game as he watched Bama lose to Texas A&M. Now someone has helpfully set the audio to the actual game footage. Still hilarious.
Online multiplayer is great for exposing you to a wide swath of humanity. Most of that swath is 13-year-old boys hurling slurs, but there's other stuff too. Like this, from a game of Call of Duty: Modern Warfare 3, played Saturday evening just as Johnny Manziel and Texas A&M were finishing up their upset of No. 1…