This is madness. Like, seriously what in the hell is going on. In northern China, multiple bulldozers apparently got so mad at each other that they started one of the craziest demolition derbies I've ever seen on a public road. It's a legitimate royal rumble between heavy machinery. There are normal cars on the street…
Hell. Pain. Agony. Anger. Madness. To the point where you just start punching your steering wheel and try to rip off your car's roof and scream until your forehead and neck veins burst and then cry like a crazy person. That's what it must feel like going through this insane traffic jam just outside of Beijing, China.…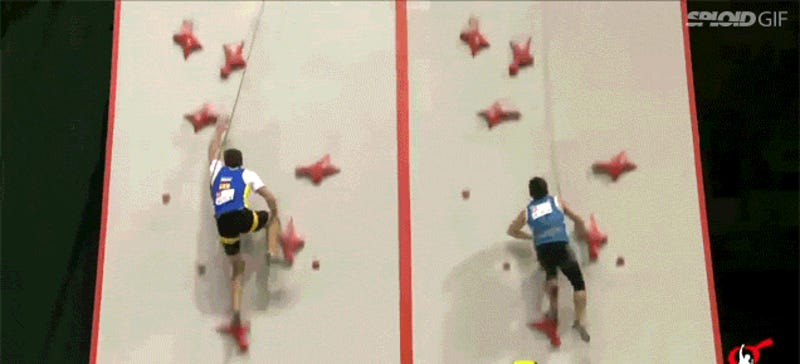 The guy on the left set a new world speed climbing record, scaling the wall in about 5.6 seconds. His name is Danyl Boldyrev and he's from the Ukraine but I'm pretty sure that's Peter Parker on steroids. I mean he basically shoots out of a cannon and reaches the top in no time.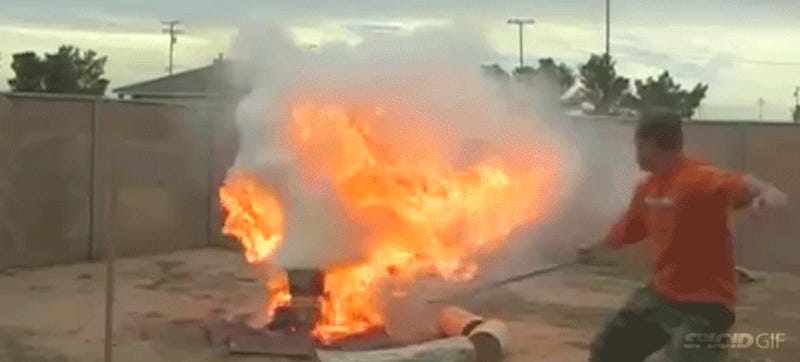 Fried turkey is delicious but if you don't know how to cook it properly you could end up burning your house down. Here's proof in the form of five fiery GIFs, the most violent fried turkey disasters on the internet.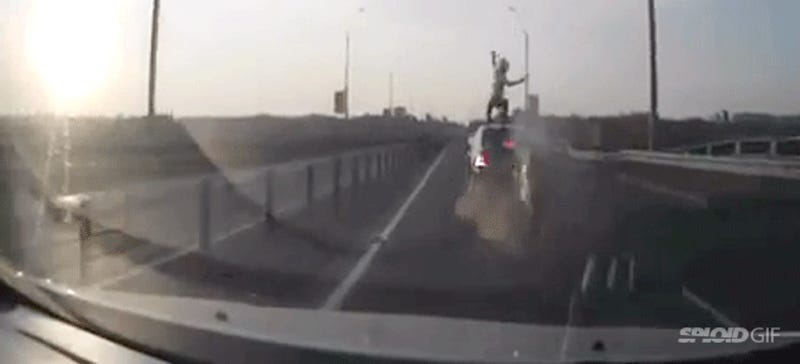 If there is such thing as a perfect motorcycle accident, this might be it: a motorcyclist crashes full speed into a car that's changing lanes. That's bad, right? The crash launches his body into a spinning mess in the air. That's definitely bad. But yet somehow he manages to flip and land standing up on the car's roof.
He's the multi-millionaire (but not quite a billionaire) sporting the cowboy hat on his head and God-knows-what on his torso, and he happens to sit courtside at a terrifyingly astounding number of NBA games, sometimes carrying European models, all the time hobnobbing with the league's superstars. Meet Jim Goldstein!

Ron Artest is kind of like El Nino: Not fully understood but capable of wreaking unspeakable havoc when you least expect it. Although, honestly, we probably should have anticipated that he'd go a little crazy(er) after watching Baron Davis, Elton Brand and Corey Maggette get rewarded with bags of free money for…