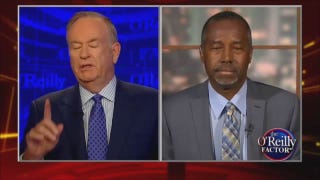 As we noted earlier today, Republican presidential candidate Dr. Ben Carson has a rap campaign ad. We found the ad lacking a bit in some of the neurosurgeon's more intellectual observations, though, and so we made him a new version.
We've noted previously that college basketball games called by Dave Pasch and Bill Walton on ESPN can get especially weird, but we never imagined that it would be Pasch who would lead viewers to ask themselves, "Did he really just say that?"
We need science more than ever, yet many people find it hard to get accurate information about the scientific method and its achievements. Making things more difficult, their misconceptions about science are often driven by logical fallacies, or errors in deductive reasoning. Here are eight of the most common…
I'm going to cut straight to the chase: Curt Schilling has no fucking clue what he's talking about. For the past 14 hours he has been sending out links to Geocities-looking websites and arguing with people about evolution on Twitter. Despite hundreds of people letting him know that he's wrong, Schilling continues to…
Resident NFL Network Jesus freak Kurt Warner decided to tie in his anti-evolution "science" views this morning as part of a way to explain how Steelers quarterback Ben Roethlisberger has adapted to NFL defenses. Then he argued with people on Twitter about it.
There's an interview with Blake Griffin in the latest issue of Rolling Stone that contains one particularly alarming bit of information. It appears that Blake Griffin is a hardcore, Jesus-rode-a-dinosaur-type creationist.