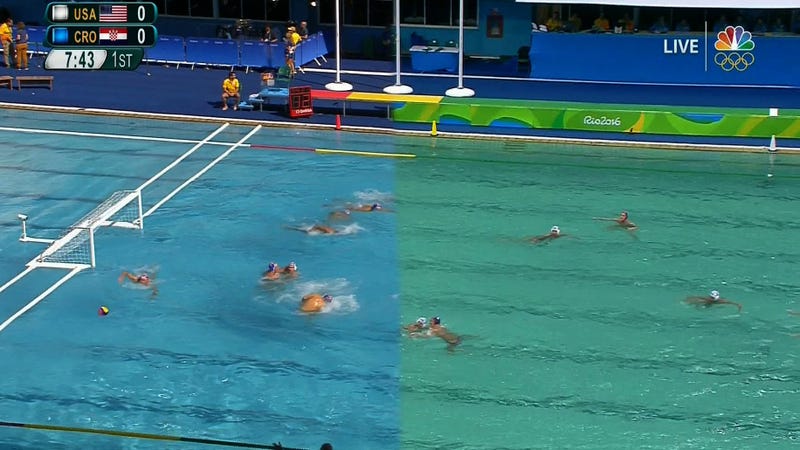 Algae bloomed overnight in the diving pool at Rio's Maria Lenk Aquatics Centre, and it was only a matter of time that it spread to the competition pool next door—which, from watching today's water polo action, it has.
Rio's water is vile—full of raw sewage and dead bodies—and later this week, humanity's top athletes will plunge into this hellish stew for a jolly ol' international sporting competition.
What's archaic, contagious, and has a high rate of complications? That's right, measles. At the time of this writing, an outbreak has hit at least 14 states. Here are the best ways to stay safe if the infamous virus moves in to your neighborhood.
On October 1st, the New York Times published a photograph of a four-year-old girl in Sierra Leone. In the photograph, the anonymous little girl lies on a floor covered with urine and vomit, one arm tucked underneath her head, the other wrapped around her small stomach. Her eyes are glassy, returning the photographer's…
Bob Costas is back on the air tonight at NBC despite "not being 100%," and a close inspection of his wonky eye suggests he's still got a few days left to take Russian antibiotics of questionable efficacy.