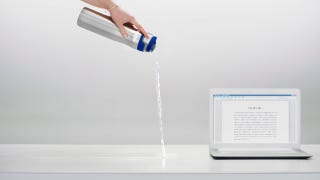 Energy drinks will probably kill you, but if you can't go without the pick-me-up, Red Bull is probably the least disgusting option out there. And with this cheapest-ever Amazon deal, it's also one of the most affordable.

Starbucks drinks are cheaper when you pull them out of your own fridge, especially when Amazon's offering a 20% coupon. Just note that you won't see the final price until checkout.

Getting the attention of the bartender at your favorite watering hole can be a daunting task, especially after work or on the busy weekends when everyone's out for a drink or three. To make it a little easier, we sat down with a couple of bartenders who have been slinging drinks for years to get the best tips. Here's…
Booze lovers' magazine Vinepair put together this neat map showing the most popular beer brands around the world. Yeah, it's hard to believe that a tasteless concoction like Bud Light is the top selling beer in the US. Unfortunately, as it's often the case, most popular doesn't mean better.
"He leaned over and said, 'I'll have a Mr. Palmer.' Then he winked." [Star-Ledger]