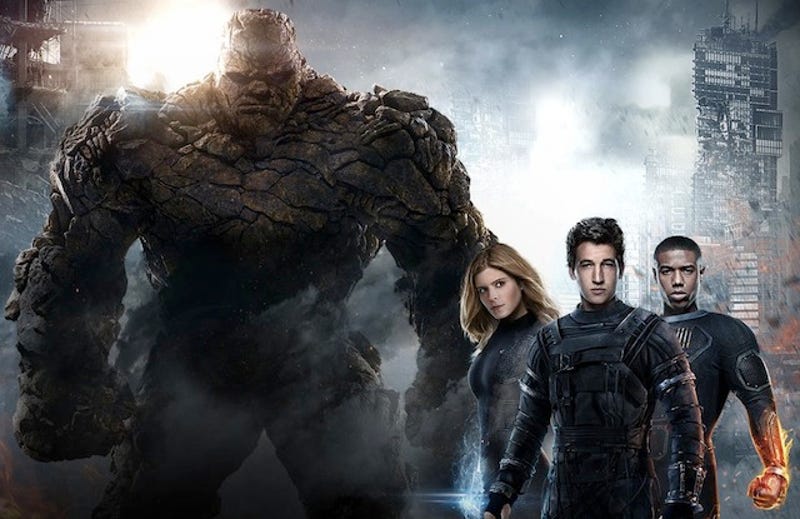 The new Fantastic Four movie is unquestionably a box office bomb, which critics have savaged with scathing reviews such as "More like the Unfantastic Four!" For those of you who want to avoid sitting through it, I have taken the liberty of chronicling the movie's major moments… as best as I can recall them happening.
1. You know, until everybody turns into a superhero, the new Fantastic Four reboot isn't half bad. You can see what they were trying to do. We watch four ambitious, incredibly smart young kids come together to work on a science project that has the potential to change the world; they're played by some of our most…
Once again, Comic-Con was a massive Thunderdome in which entertainment properties entered...and only some of them left. Studios and creators battled to create buzz for their projects, and some triumphed. Here are the biggest winners and losers of Comic-Con 2015.
It's tough to be a superhero. Not only do you have to drop everything and get into a brawl at a second's notice, but you're frequently misunderstood. Superheroes' personal lives are a mess — especially their sex lives. But it gets worse. Here are 10 superheroes who are physically unable to have sex. Ever.
The rules have changed for superhero movies. Any studio that's serious about being in the game is openly trying to copy Marvel's comic-book-esque strategy of a shared universe and an interlocking series of series, with crossovers. But which studio is most likely to succeed in grabbing at Marvel's crown?