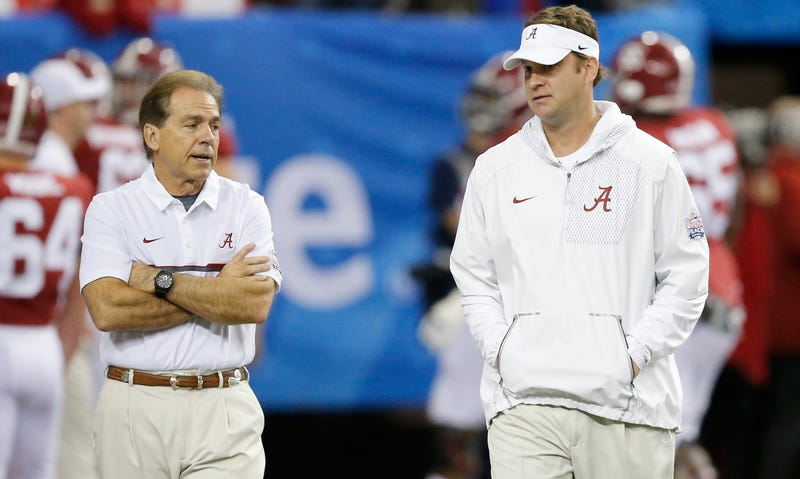 Monday, Alabama announced via a Nick Saban statement that new FAU head coach Lane Kiffin will not join the Crimson Tide on the sideline or in the booth as offensive coordinator for its upcoming rematch with Clemson in the national title game. Given the curious timing and Kiffin's tendency to wear on his employers, a…
Charlotte beat FAU today 28-23 in Boca Raton after the Owls' game-winning hail mary catch by Kamrin Solomon was declared a touchdown on-field but overturned on replay, handing the win to the 49ers.
Former Florida Atlantic head coach Carl Pelini had remained silent since abruptly resigning last week, which we soon learned was for alleged use of cocaine and marijuana. We've obtained a statement from Pelini addressed to the university president, president of the board of trustees, and general counsel, retracting…
Look, USF is bad. But so is FAU! We can't think of any better example of Bulls futility than this play early in tonight's matchup between the two teams in Tampa, when the Owls score a touchdown thanks to USF forcing a fumble against itself. The bus, it has a broken axle.
Some members of the Florida Atlantic University student body are not very happy about the fact that their school has agreed to sell the naming rights to its on-campus stadium to GEO Group, a slimy corporation that operates detention centers and for-profit prisons across the globe. On Monday, a group of FAU students…