So...the gig's up. Manchester United, who have played like absolute dog shit all season long, almost definitely won't play in the Champions League next season. After drawing defending CL champions FC Bayern last week in the first leg of their quarterfinal, they needed to avoid a loss in Germany to advance to the…
German side FC Bayern are facing a double fine from UEFA for this homophobic "Gay Gunners" fan banner from yesterday's Champions League match against Arsenal.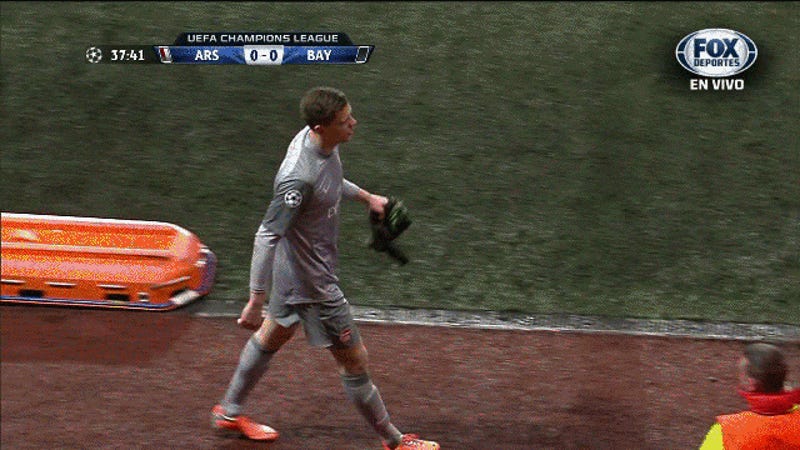 Arsenal played defending Champions League winners FC Bayern today in the tournament's round of 16. On paper, the Gunners seemed overmatched, so much so that we asked if the Premier League's second-place team were capable of even giving the Germans a game. Turns out, they were for a while!
Yesterday, defending Champions League winners FC Bayern took on England's Manchester City in the most fascinating matchup of the tournament so far. The German side proved themselves the world's best by traipsing through the tournament last year, and only improved in the offseason. They brought on Pep Guardiola, who…