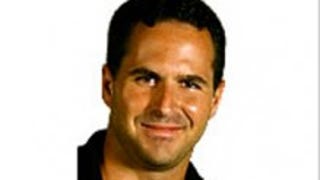 Florida International begins its march to the upper echelon of D-I basketball by playing its first exhibition game under their new head coach....and losing to an NAIA school coached by Rollie Massimino. Exactly as planned. [AP/SB/RTC]
I believe Oddjack would have set the odds of Isiah Thomas causing controversy at Florida International at 0.5 games into his college coaching career. If you took the under, you are a winner.
Florida International stinks at basketball, so I guess they figured—if we're going to stink we might as well leave a spectacular stench all over the basketball world. That's the only explanation for hiring Isiah Thomas.
Rumor has it that Florida International wants to has hired organizational wunderkind Isiah Thomas to be their new head basketball coach. Unbelievable. I guess FIU doesn't have a history department. [ESPN]
We're just about 27 hours away from the monstrous battle between Miami and Florida International, and the return of Ned.
Sure, you can talk all you want about Michigan-Notre Dame — and the apparent curse of Bo Schembechler — but the real story this weekend is what's happening at the Orange Bowl on Saturday. That's right: It's the return of Ned!
So it may not come as a surprise to anyone that more suspensions have come down following the steel cage match between the University of Miami and Florida International football teams on Saturday. A total of 31 players have been dinged — and must sit out their respective games this weekend — 18 from FIU, and 13 from…