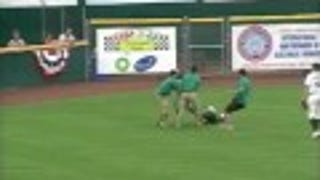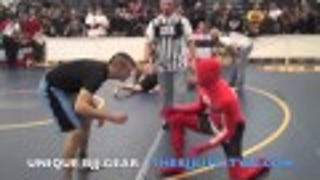 Luke Summerfield obviously didn't think grappling was hard enough. He decided to wear a Greenman—or Redman—suit during a recent tournament in which he blindly grappled his way to first place. Surely an inspiration to spandex-body-suit wearers the world over.
Prior to last night's Game 6 getting out of hand, penalty-boxed Blackhawks defenseman Duncan Keith was given the Jack Johnson treatment by Vancouver's most photogenic fans. Here's hoping they're roadtripping to San Jose right now. Photo via 30fps, H/T Tim.
Got an image you'd like to see in here first thing in the morning? Send it to tips@deadspin.com. Subject: Morning crap.