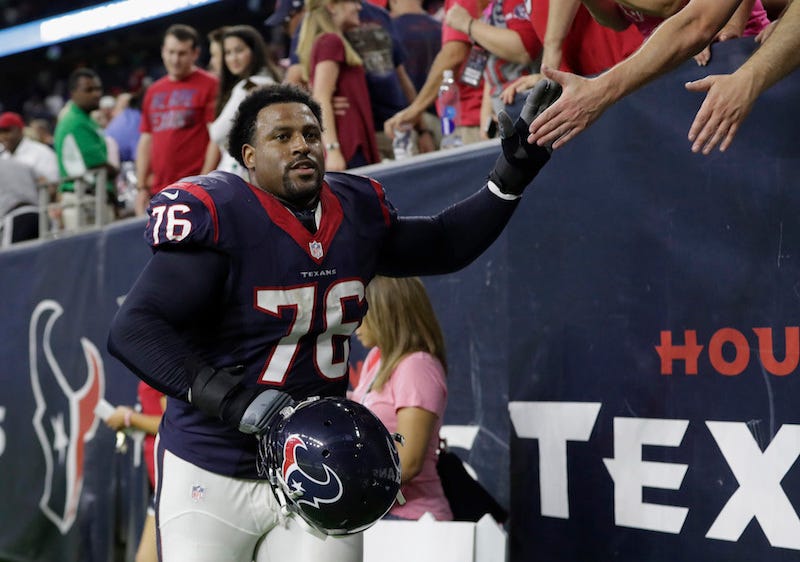 Duane Brown is testing the system. Brown, who is about to enter his 10th season as the Texans' starting left tackle, has not reported for the start of training camp. He has two non-guaranteed years remaining on his contract, and he wants a new deal.
The Seattle Seahawks are 0-2, and a big reason why has been the absence of their all-world safety, Kam Chancellor, who has been holding out for a better contract. Well, according to ESPN's Adam Schefter (by way of Stephen A. Smith), Chancellor has given up on his holdout and is headed back to Seattle.
Kam Chancellor is still negotiating with the Seahawks for a new contract, and as his holdout bled into Week 1 of the regular season, undrafted sophomore Dion Bailey took his place at strong safety Sunday against the Rams. It was clear that Chancellor's starting job will be waiting for him when he comes back.
Every morning, the fine folks at Sports Radio Interviews sift through the a.m. drive-time chatter to bring you the best interviews with coaches, players, and personalities across the sports landscape. Today: The issues that prompted his holdout? They're still issues.
Professional holdout Michael Crabtree has still not signed with the San Francisco 49ers, but don't worry about him. His marketing agent has him endorsing Subway, which is perfect because Crabtree is probably really, really hungry.